Chercher La Femme


by L. Timmel Duchamp


Duchamp makes abundant challenges to gender norms and raises questions of what constitutes alienness, and the novel's humanistic approach and unwavering commitment to Julia's frank introspection go beautifully with a precisely detailed world. This thoughtful tale bears rereading and contemplation.
— Publishers Weekly


$19 (paperback)

$7.95 (e-book)

| | |
| --- | --- |
| EPUB | MOBI (Kindle) |
---
If Not Skin


by Toby MacNutt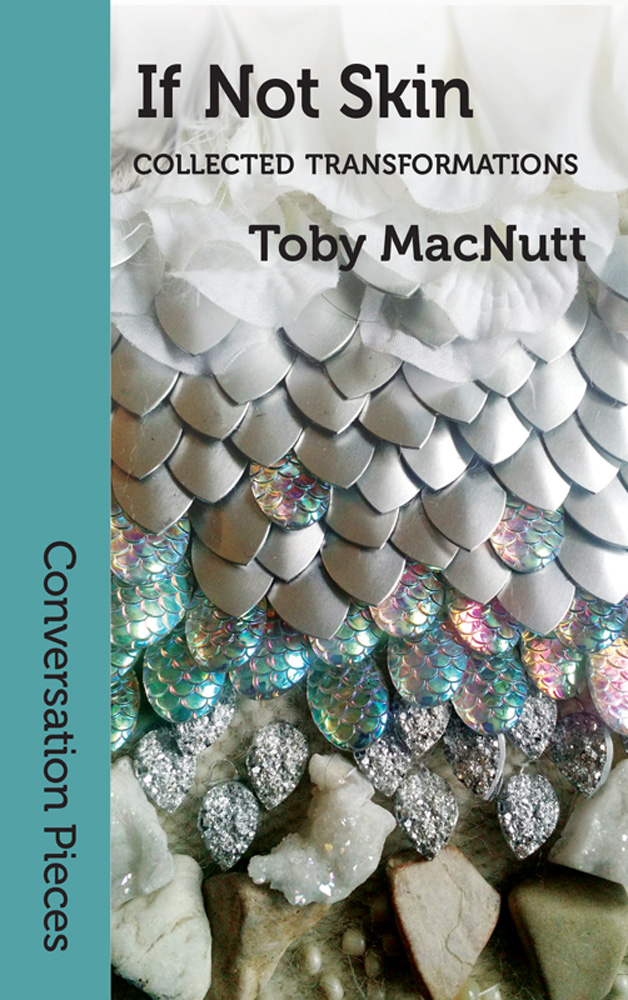 The pieces in If Not Skin are united by themes of embodiment—all that a body can be, all that can be a body, by magic, science, and experience. Not all bodies grant ease, but neither are all arduous bodies necessarily shaded with horror. Move through pain, pleasure, gender, freedom, age, and memory with every shapeshift, taking them in through richly textured, sense-heavy poetry and prose.


$12$10.00 (paperback)

$5.95 (e-book)

| | |
| --- | --- |
| EPUB | MOBI (Kindle) |
---
Feed Me the Bones of Our Saints


by Alex Dally MacFarlane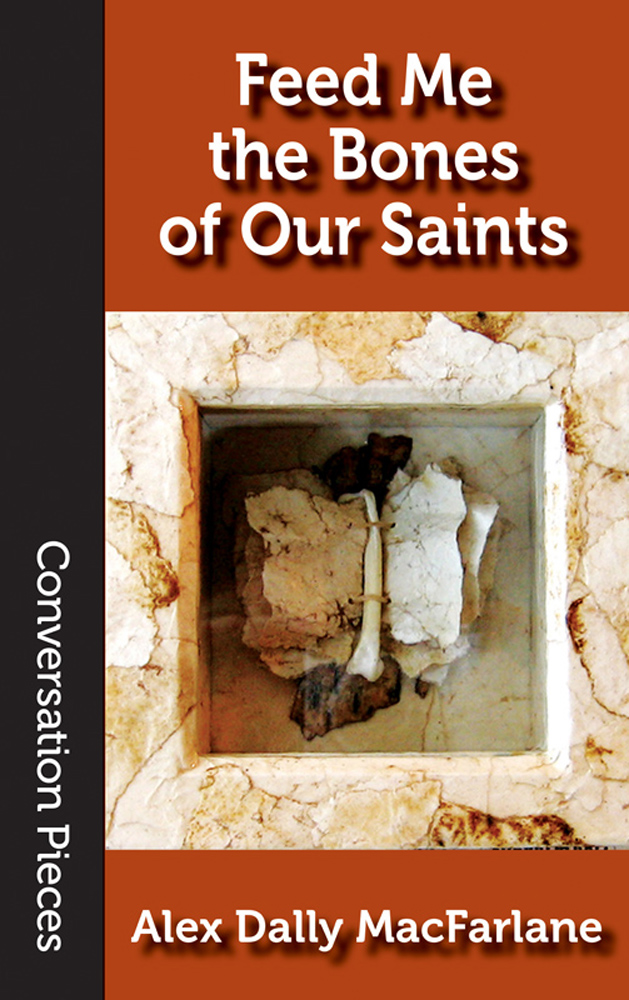 Foxes run through these stories, in various guises. They make memories, turn history into truth or toss it aside—but they're as susceptible as we are to being forgotten...


$12$10.00 (paperback)

$5.95 (e-book)

| | |
| --- | --- |
| EPUB | MOBI (Kindle) |
---
Ring of Swords


by Eleanor Arnason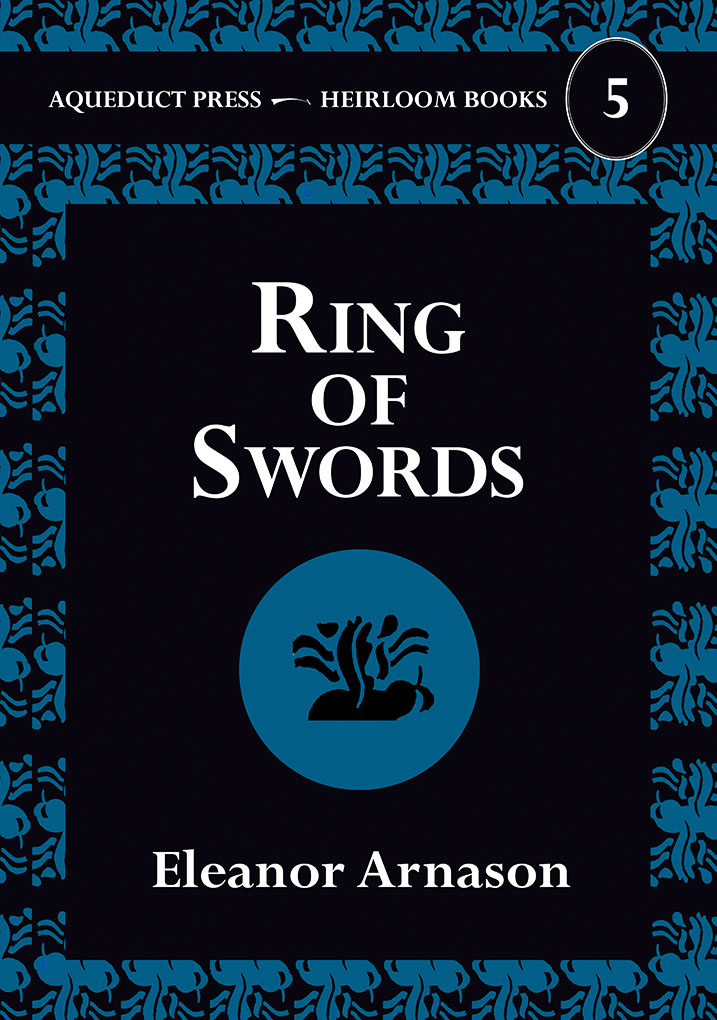 "The usual assumption," Ursula K. Le Guin notes in her new introduction to the novel, "is that if you threaten a war early in a novel, you'd better hurry up and get the bombs bursting in air. And they usually do. Novels that portray war as totally destructive and futile still focus on it—war is what they're about, war is central to them, just as it was central to the old epics that glorified heroes and battles. But a war not fought? What kind of subject is that?" Le Guin asks. Her answer? "It's a beautiful subject for a novel, and Ring of Swords is a beautiful novel."


$20 (paperback)

$7.95 (e-book)

| | |
| --- | --- |
| EPUB | MOBI (Kindle) |
---
Liminal Spaces


by Beth Plutchak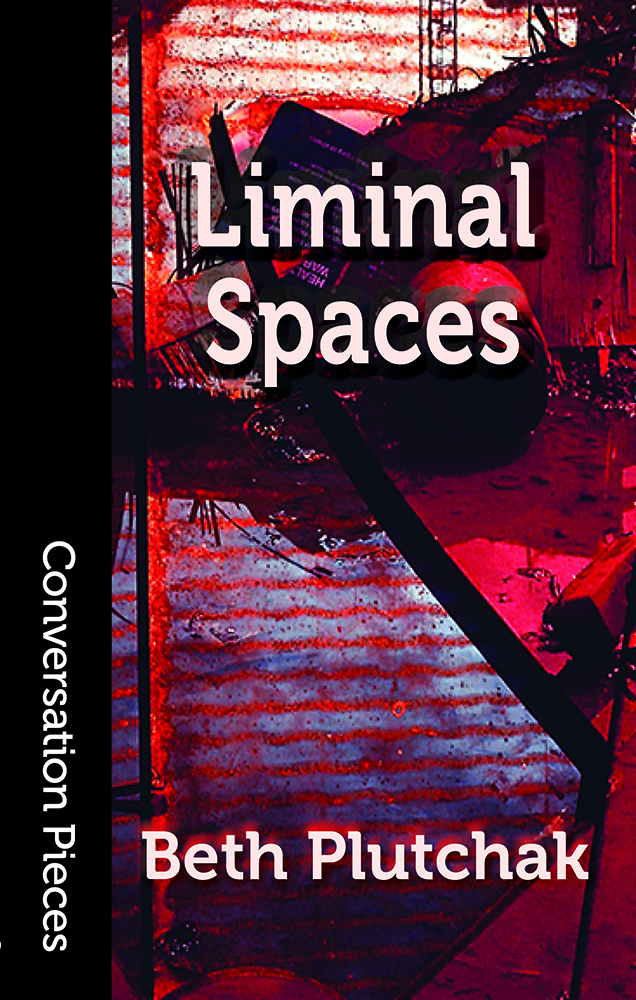 "Grit and sense of wonder and (often) hope: what more could you ask for? I strongly recommend this collection."
—Eleanor Arnason, author of Ring of Swords and Hwarhath Stories

"If you read short fiction to be captured by an intoxicating fusion of the mysterious and the immediate, you've come to the right place."
—Richard J. Chwedyk, Nebula Award-winning author of "Bronte's Egg"


$12$10.00 (paperback)

$5.95 (e-book)

| | |
| --- | --- |
| EPUB | MOBI (Kindle) |
---
Helen's Story


by Rosanne Rabinowitz


Contrary to rumors of her death, Helen Vaughan is alive and well and living in Shoreditch, East London, stirring up the art world with a series of erotically-charged landscapes depicting the strange events of her youth. Brought up by a man who regarded her as loathsome, shuffled between boarding schools and foster homes, young Helen only found pleasure in visits from a secret companion. She made one other close friend, a girl called Rachel who disappeared in full daylight. After that, Helen was left with her companion. As she remembers her friend, Helen lays on each stroke of paint as if it can bring Rachel back or take her to where Rachel went. She paints to summon her companion once again, and show everyone what really lurks beyond the vanishing point...


$12$10.00 (paperback)

$5.95 (e-book)

| | |
| --- | --- |
| EPUB | MOBI (Kindle) |
---
Sleeping with Monsters
by Liz Bourke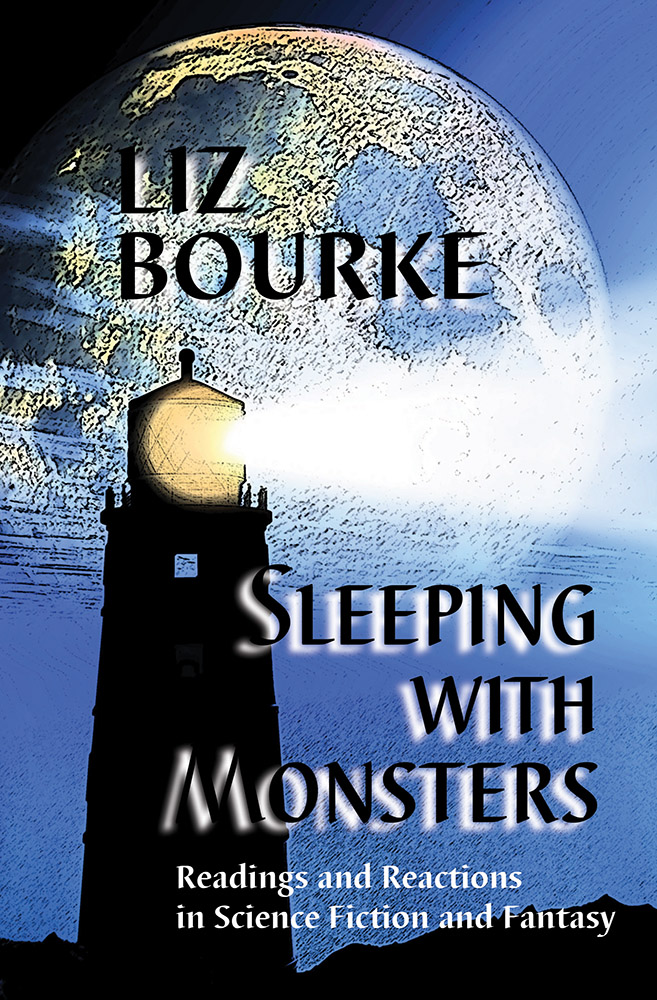 A provocative, immensely readable collection of essays about the science fiction and fantasy field, from the perspective of a feminist and a historian, Sleeping with Monsters is an entertaining addition to any reader's shelves.


$19 (paperback)

$7.95 (e-book)

| | |
| --- | --- |
| EPUB | MOBI (Kindle) |
---
In Search of Lost Time
by Karen Heuler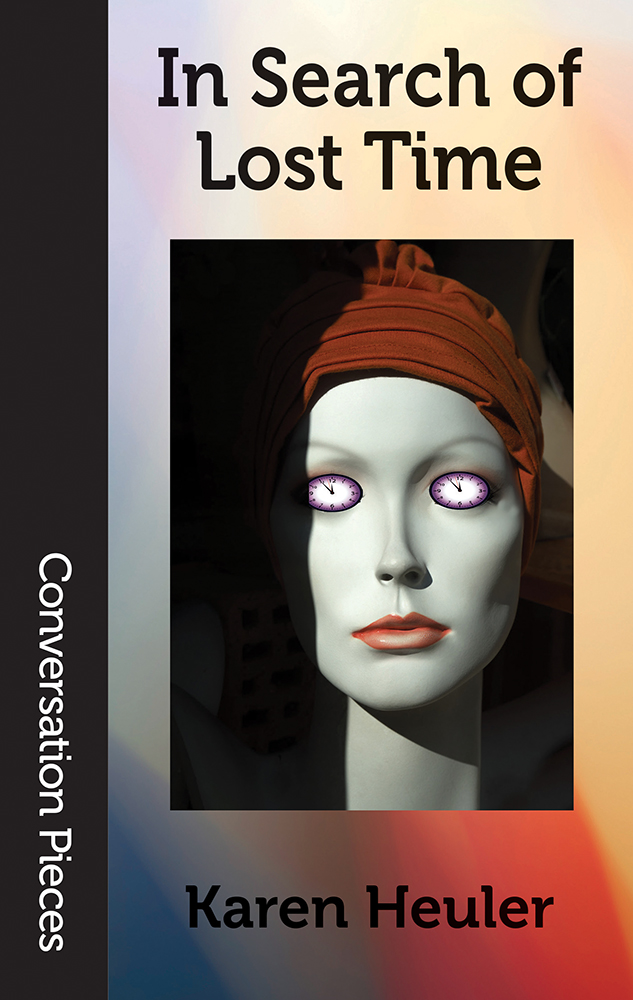 After beginning chemo for a rare cancer, Hildy discovers an extraordinary talent—the ability to see and take other people's time. She also discovers there's an underground market for quality time. After all, who has enough time? The dying, especially, want to get more of it, but giving it to them means taking it from someone else. How moral is she? How will she juggle the black marketers' strong-arm tactics and her own quandaries about stealing something so precious and vital that it can never be replaced?


$12$10.00 (paperback)

$5.95 (e-book)

| | |
| --- | --- |
| EPUB | MOBI (Kindle) |
---
Cosmovore


by Kristi Carter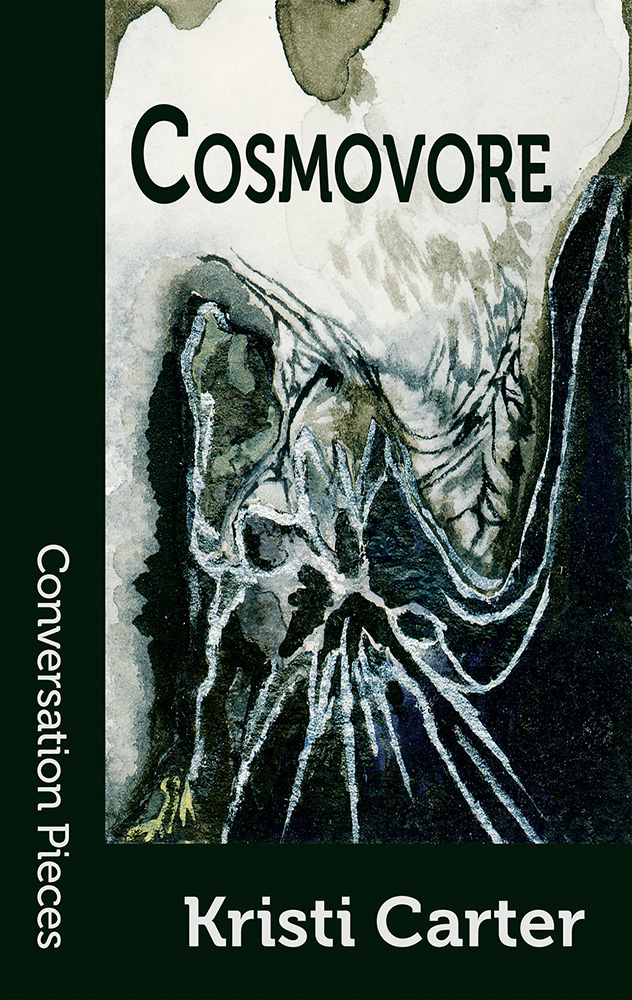 In this narrative collection of poems, the voice of the void reels and keens over meditations on consumption, the body, and the world. From the edges of the Milky Way to the confines of an eggshell, nowhere is safe from her hunger. In the tinny echoes of a much-hated musical triangle, explore the questions she faces about womanhood, motherhood, society, and a goat as she tries to reconcile those around her with her own identity.


$12$10.00 (paperback)

$5.95 (e-book)

| | |
| --- | --- |
| EPUB | MOBI (Kindle) |
---
The Adventure of the Incognita Countess


by Cynthia Ward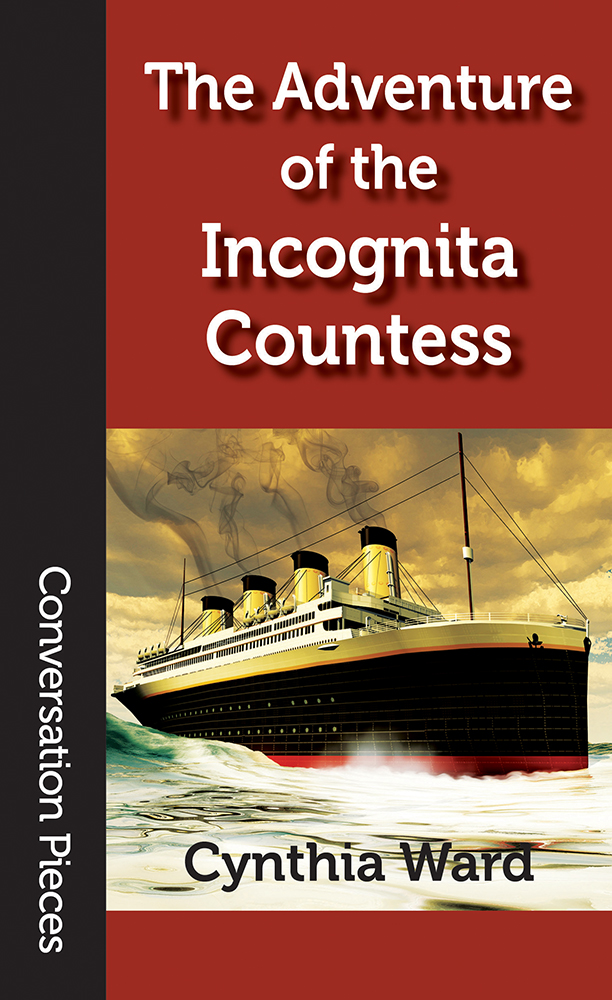 Lucy Harker needs only see the secret plans of the Nautilus safely across the Atlantic. But among her fellow Titanic passengers she discovers the incognita Countess Karnstein—and it seems the seductive vampire is in Germany's service. Can Agent Harker stake Carmilla before her own heart--and her loyalty to the British Empire—are subverted by questions as treacherous as a night-cloaked iceberg?


$12$10.00 (paperback)

$5.95 (e-book)

| | |
| --- | --- |
| EPUB | MOBI (Kindle) |
---
The WisCon Chronicles (Vol 11)
edited by Jaymee Goh


In short fiction, poetry, personal essays, academic thinkpieces, Twitter rants, and informal Q&As, this volume begins conversations on liberation and limitations, intergenerational and international conflicts, intra-community and internal tensions. Authors include Nalo Hopkinson, Justine Larbalestier, Sofia Samatar, Nisi Shawl, Beth Plutchak, K. Tempest Bradford, Veronica Schanoes, and others.


$15 (paperback)

$7.5 (e-book)

| | |
| --- | --- |
| EPUB | MOBI (Kindle) |
---
Liberating the Astronauts
by Christina M. Rau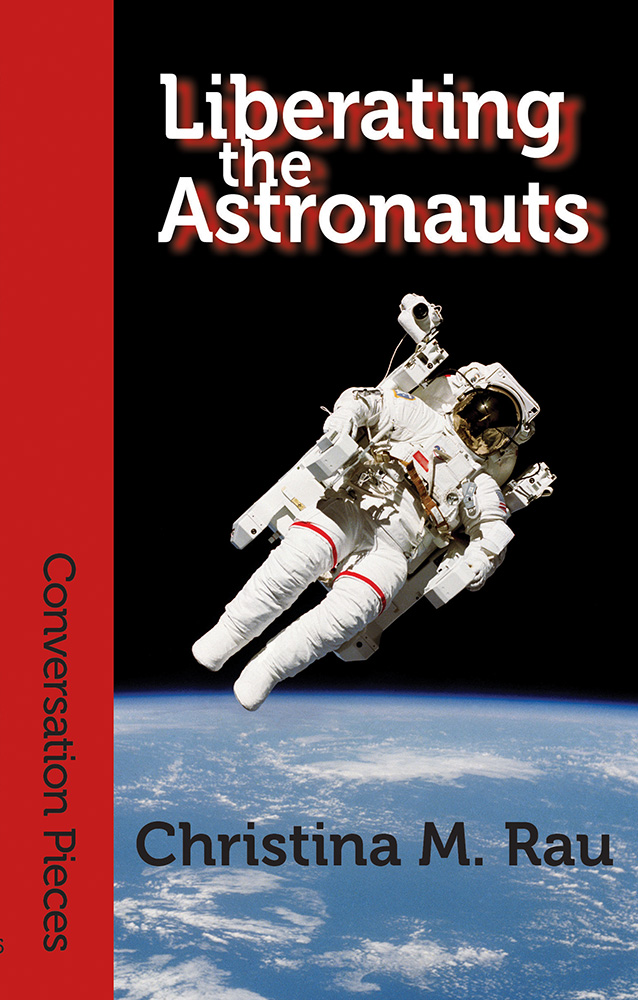 From the Pointer Sisters doing the Neutron Dance to David Bowman's exclamation while traveling through the star gate near Jupiter; from stealing Joan Didion's sadness to erasing F. Scott Fitzgerald's Gatsby, this collection weaves its way through the awkward paradox of wanting freedom while fearing it. A little science, a bit of sci-fi, a little feminism, a bit of lit, in Liberating the Astronauts, we see that not fitting in gives us the freedom to stand out.


$12$10.00 (paperback)

$5.95 (e-book)

| | |
| --- | --- |
| EPUB | MOBI (Kindle) |
---