The Silences of Ararat


by L. Timmel Duchamp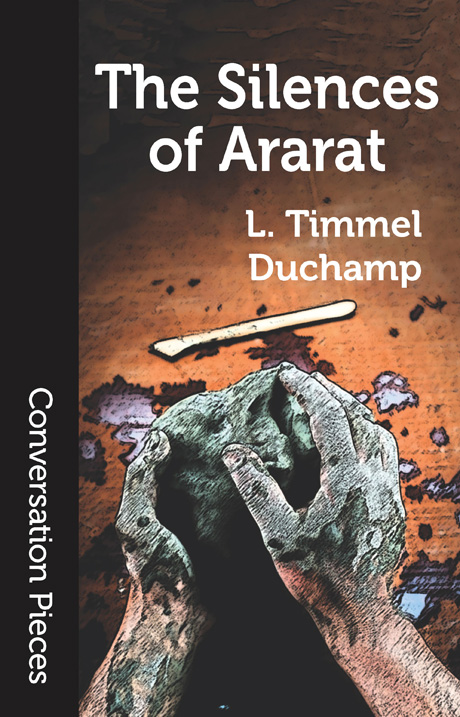 It's an old, old story: the King loses what passes for his mind and accuses his perfect trophy wife of adultery and prepares to have her put to death. Temporary insanity, right? Often in such cases, there's collateral damage, and that's the case in this story. But who, in a monarchy like Ararat, can oppose the King? Enter, Paulina, stage left, a sculptor with a hidden talent, a dea ex machina with her own ideas about how this story should end.


$12$10.00 (paperback)

$5.95 (e-book)

| | |
| --- | --- |
| EPUB | MOBI (Kindle) |
---
Resistance and Transformation


by Mari Ness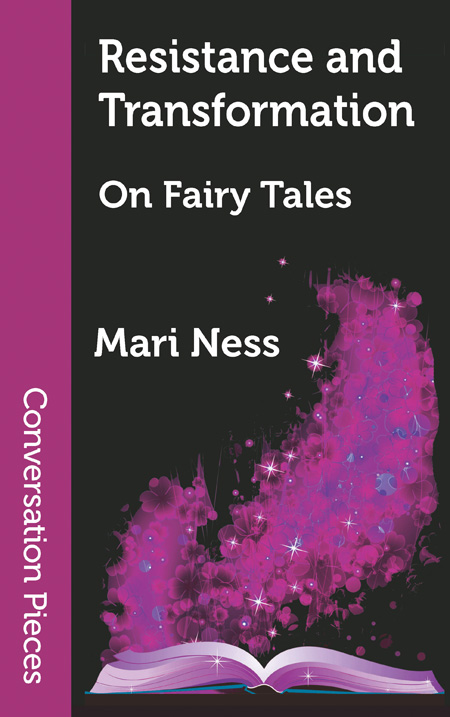 A group of French aristocrats, trapped by their culture and gender, wanted to speak out against the regime and the king. But they could not, for that king was Louis XIV.
And so they turned to fairy tales. In this collection of fourteen essays, Mari Ness explores the lives and tales of these remarkable writers who used fairy tales to subtly critique – and in a few cases, support – the absolutist rule of Louis XIV. They include the scandalous Henriette Julie de Murat, imprisoned for debauchery, and rumored to wear men's clothing; Charlotte-Rose de Caumont de la Force, imprisoned for writing impious poetry; and Madame d'Aulnoy, who spent years of her life in exile from her beloved country, but still insisted on contributing to French literature. Told with wit and humor, the essays help set beloved fairy tales into their historical and cultural context. A must read for fairy tale lovers and anyone interested in how words can be shaped into acts of resistance.
$12$10.00 (paperback)

$5.95 (e-book)

| | |
| --- | --- |
| EPUB | MOBI (Kindle) |
---
Damned Pretty Things


by Holly Wade Matter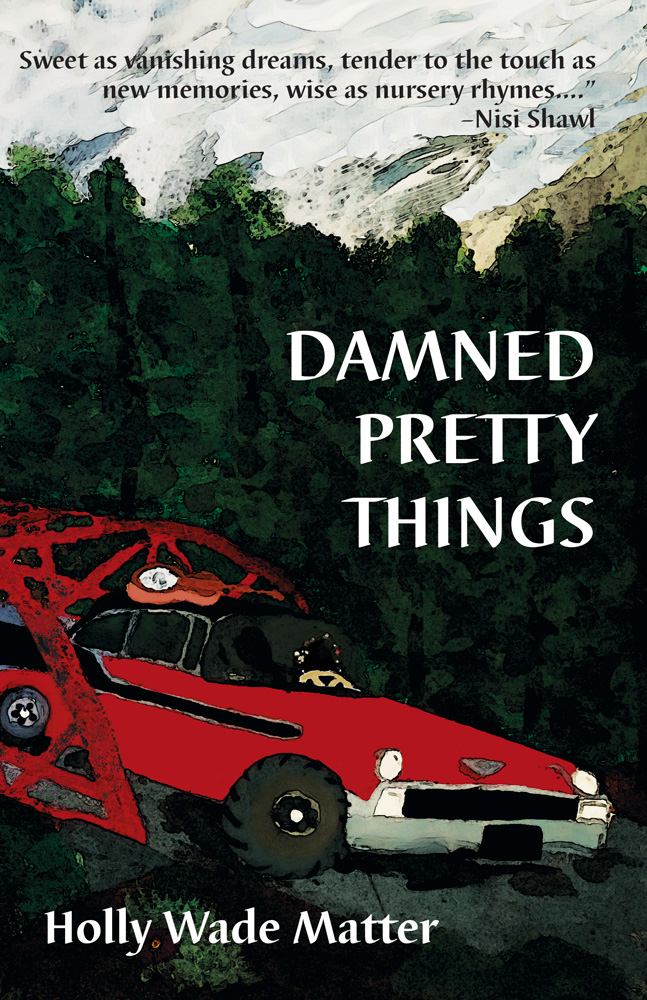 "Sweet as vanishing dreams, tender to the touch as new memories, wise as nursery rhymes, tasty as blueberry pancakes, Holly Wade Matter's Damned Pretty Things is a wondrous redemption tale of the triumph of love and friendship over pain and difference."
—Nisi Shawl, author of Everfair and Filter House


$19 (paperback)

$7.95 (e-book)

| | |
| --- | --- |
| EPUB | MOBI (Kindle) |
---
Raven Nothing


by Som Paris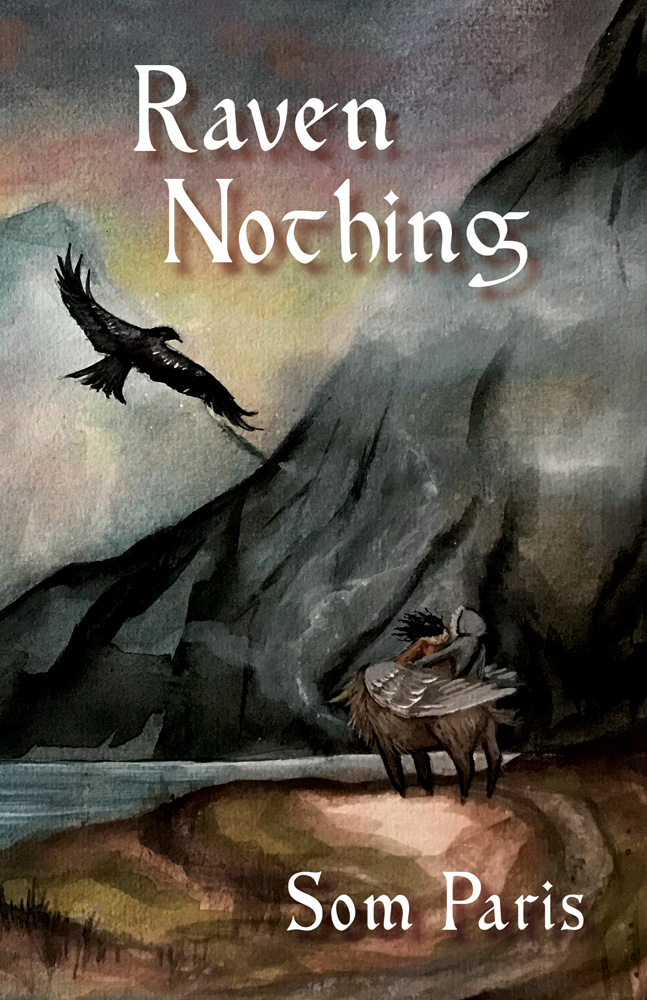 Raven Nothing is a portal story desperately needed for our times. Raven, the protagonist, is a "crossover" in more ways than one, and the novel reveals how these different crossings—with gender, space, and psychology—intersect. Urgent, poignant, and lyrical, Raven Nothing expands the possibilities of fantasy literature.
—Anya Johanna DeNiro, author of Tyrannia and Total Oblivion, More or Less


$20 (paperback)

$7.95 (e-book)

| | |
| --- | --- |
| EPUB | MOBI (Kindle) |
---
The Vampire Tapestry


by Suzy McKee Charnas


"The novel works on many levels — as pure adventure, as social description, as psychological drama, and as a passionate exploration of the web that links instinct, morality, and culture. It is a serious, startling, and revolutionary work, and I recommend it to all comers."
—Washington Post



$7.95 (e-book)
| | |
| --- | --- |
| EPUB | MOBI (Kindle) |
---
Stagestruck Vampires and Other Phantasms


by Suzy McKee Charnas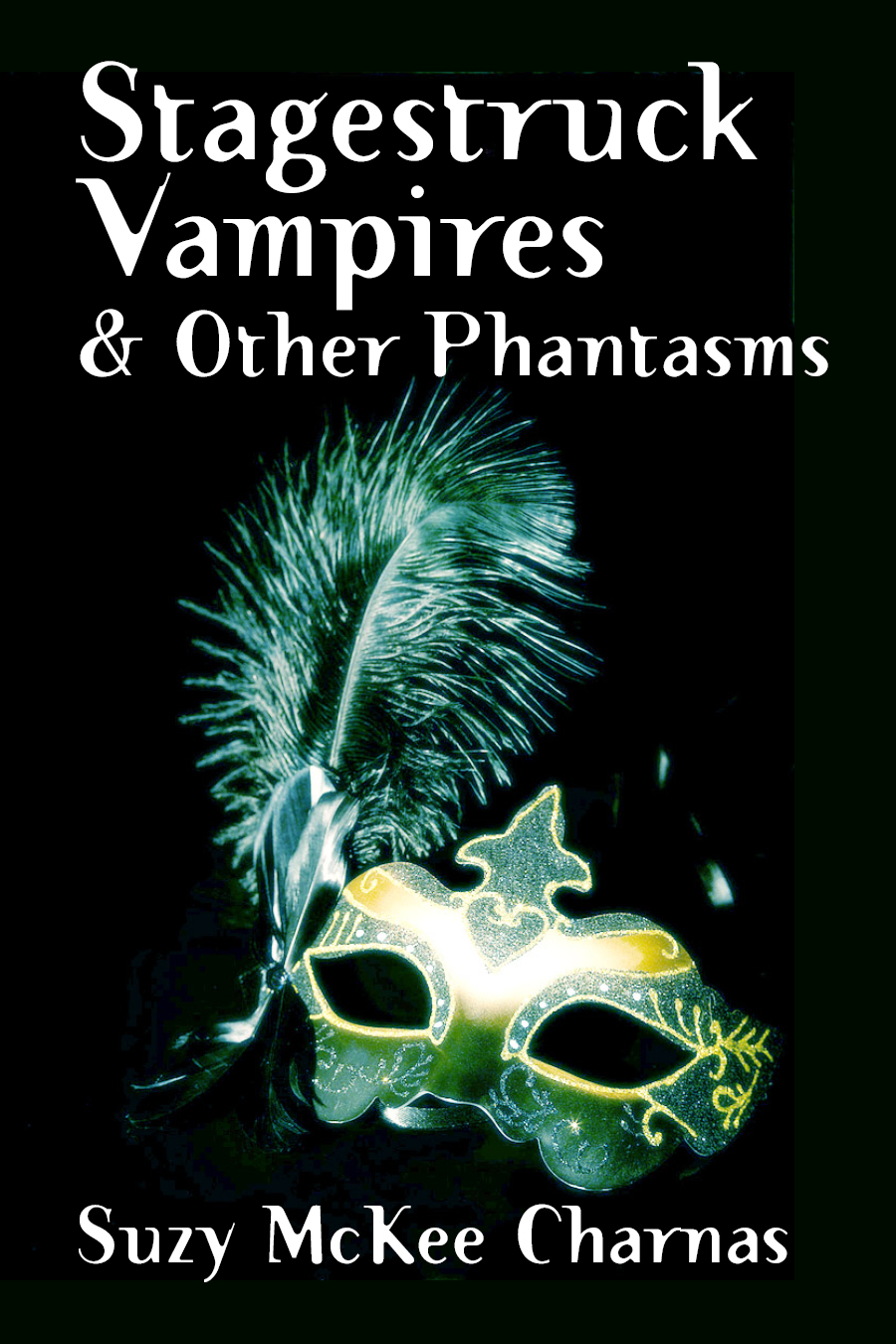 "In 'Listening to Brahms' Charnas proves that she can take global tragedies and extract the most minute yet potent seed of hope from the rubble. Three linked stories comprise a nuanced portrait of her vampiric antihero Dr. Weyland. With its Leiberesque love affair with the stage, this entertaining volume deserves to run as long as Cats."
—Asimov's SF, Paul di Filippo



$7.95 (e-book)
| | |
| --- | --- |
| EPUB | MOBI (Kindle) |
---
Disease


by Sarah Tolmie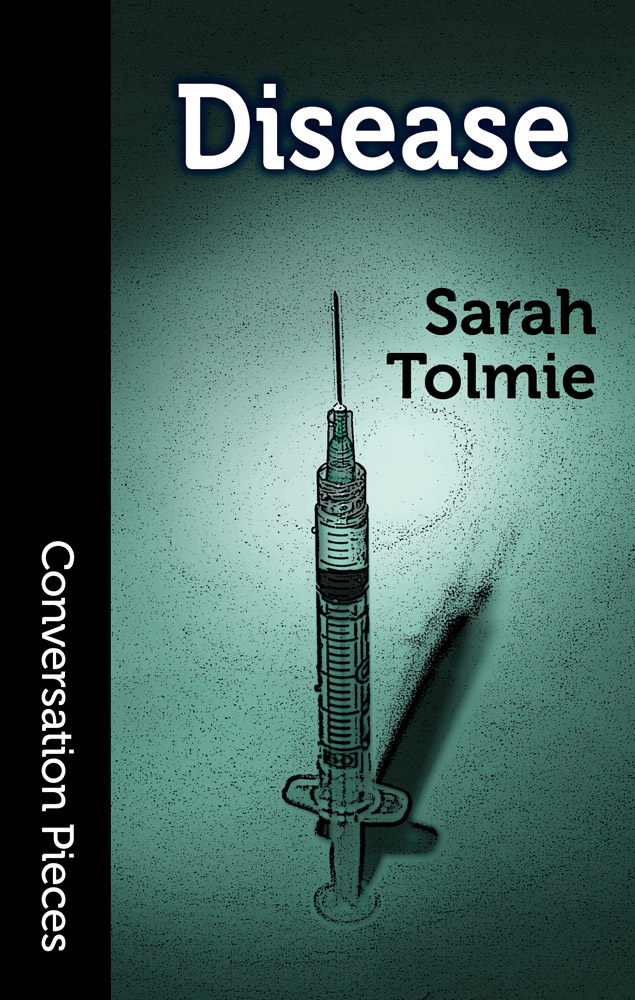 Bodily life is an uneasy business. The terror of disease is a ubiquitous one. New diseases are being discovered all the time. This book collects twenty contemporary diseases — privacy, for example, or innovation, or involuntary compassion — and presents their primary symptoms and etiologies. It presents sufferers' anecdotes: Owen wakes up one day made of glass. Deirdre is allergic to tourists. A middle-aged diabetic is haunted by the feet of a Kurdish refugee child. Apples develop a persistent tremor, and peanuts plot underground. Human resilience is tested in dramatic new ways in Disease.


$12$10.00 (paperback)

$5.95 (e-book)

| | |
| --- | --- |
| EPUB | MOBI (Kindle) |
---
The Kingdom of Kevin Malone


by Suzy McKee Charnas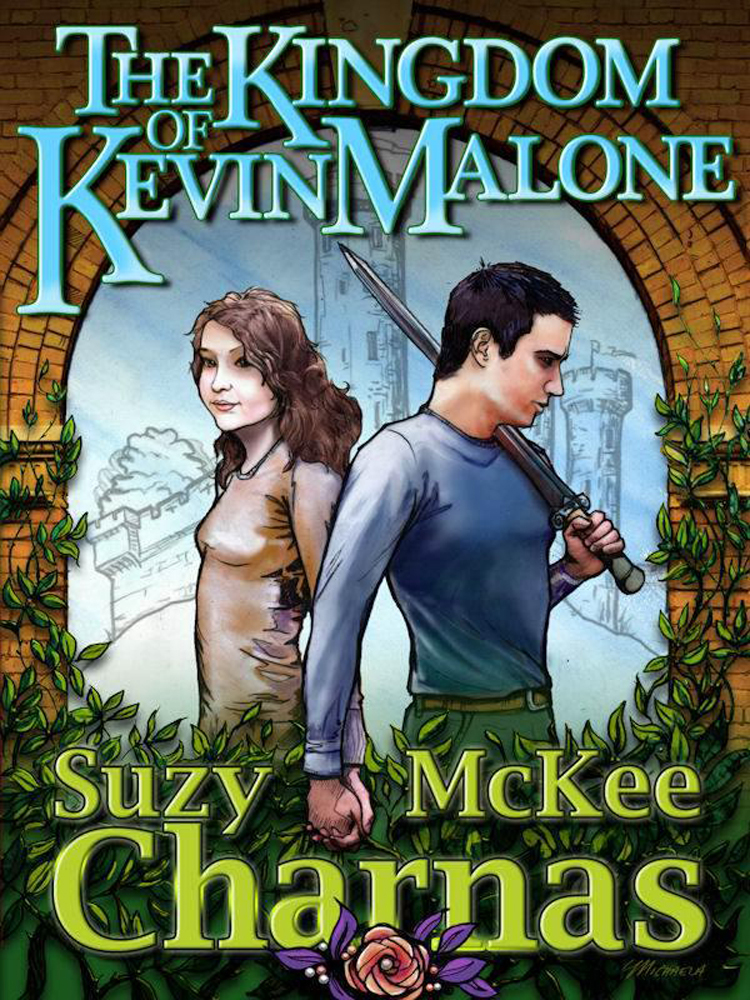 Amy, brooding on a family crisis, retreats to Central Park—from the frying pan straight into the fire! Out of her past swoops her old arch-enemy Kevin Malone, the neighborhood punk who used to bully her. Angrily chasing him now through an arched passage under a park roadway, she emerges into another world. Kevin's feverish imagination has transformed Central Park into the Fayre Farre, a land of danger, magic, and heroic adventure. Here, among castles, elves, monsters, wild men, battles, and prophecies, Kevin is a Prince and a legendary champion. He's also still a self-centered jerk with a chip on his shoulder, and he's lost control of his magnificent creation: chaos and destruction are sweeping the land...



$7.95 (e-book)
| | |
| --- | --- |
| EPUB | MOBI (Kindle) |
---
The Ruby Tear


by Suzy McKee Charnas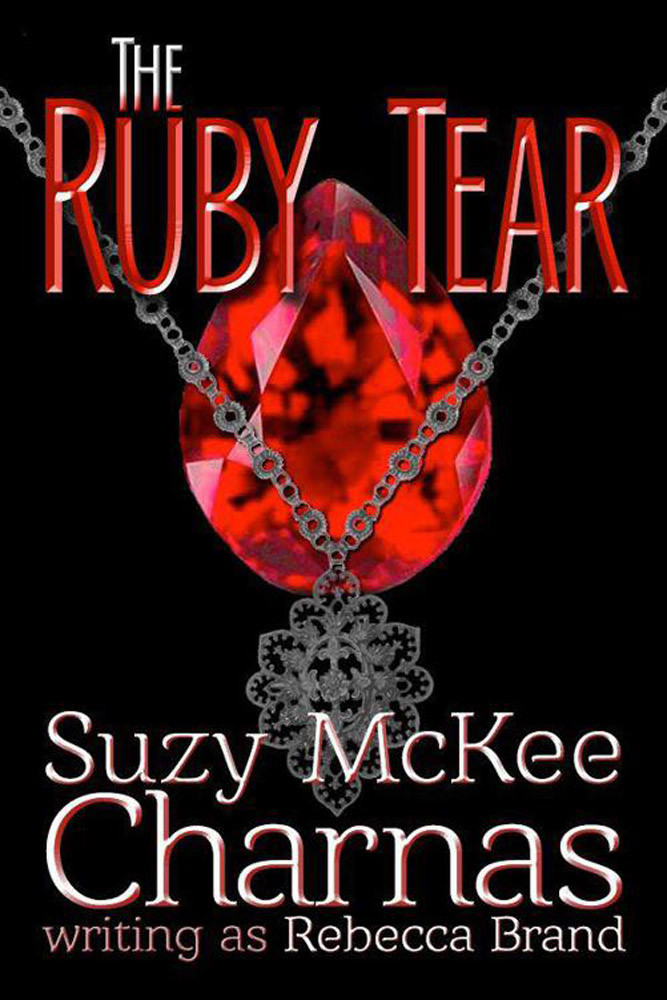 "The Ruby Tear is a fun contemporary vampire story revolving around a theatrical production entitled "The Jewel." The author, Rebecca Brand, writes smoothly and plays well with the conventions of the gothic, which isn't too surprising when one realizes that Ms. Brand is a pseudonym for Suzy McKee Charnas, who obviously enjoyed writing this book. You'll enjoy reading it."
—The Magazine of Fantasy & Science Fiction



$7.95 (e-book)
| | |
| --- | --- |
| EPUB | MOBI (Kindle) |
---
The Bronze King


by Suzy McKee Charnas


"…A breathless and fast moving fantasy… The details are exactly right, from the wizard as busker, to the three messengers of evil as young hoods in jackets emblazoned 'Prince of Darkness', to a splashing, roaring final showdown…in Central Park…"
—Library Bulletin



$7.95 (e-book)
| | |
| --- | --- |
| EPUB | MOBI (Kindle) |
---
Silver Glove


by Suzy McKee Charnas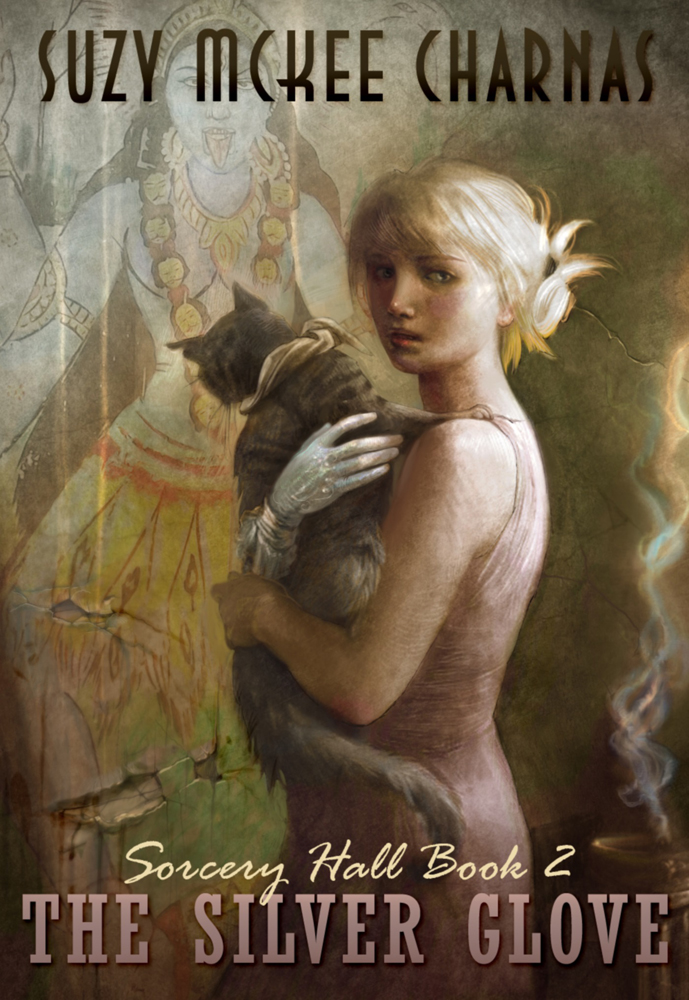 "…sinister Dr. Brightner…is installed as the new school psychologist the same day Val's magic Gran runs away from her nursing home. A renegade wizard, Brightner is after souls, and he's been trying to get Gran to his clinic for 'research.' Val is horrified to find that he is trying to seduce her mother, who has long denied Gran's magic and doesn't see the threat. This is a book to relish: told in Charnas's nearly perfect first-person narration, Val's engaging personality of savoir-faire and innocence is judiciously mixed with a flying carpet, a deliciously scary Indian witch and a wonderful final confrontation in Central Park."
—Publishers Weekly



$7.95 (e-book)
| | |
| --- | --- |
| EPUB | MOBI (Kindle) |
---
The Golden Thread


by Suzy McKee Charnas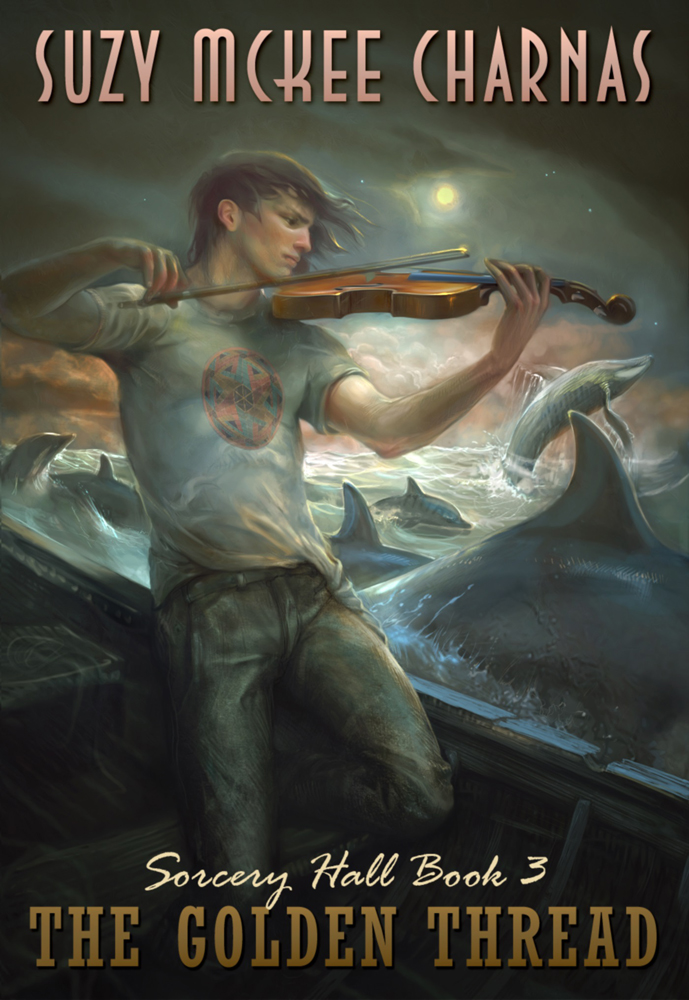 "With her beloved sorceress grandmother in a coma and hospitalized, 14-year-old Valentine Marsh…is assigned to assist a strange foreign exchange student, Bosanka, who reveals that she is a powerful, magical ruler of another world and…demands that Val and her friends use their power to find her misplaced subjects. Val fears Bosanka's people may subdue and misuse humankind, yet she dreads to refuse the royal commands."
—School Library Journal



$7.95 (e-book)
| | |
| --- | --- |
| EPUB | MOBI (Kindle) |
---
My Father's Ghost


by Suzy McKee Charnas


"…a moving, thoughtful… never sentimental account of how daughter and father get to know each other in middle and old age…Robin's unique combination of eccentricity and strength speaks for itself… Charnas' story is bound to be a guidebook and an inspiration for anyone caring for aging parents."
—USA Today



$7.95 (e-book)
| | |
| --- | --- |
| EPUB | MOBI (Kindle) |
---
Climbing Lightly through Forests


edited by Lisa M. Bradley and R. B. Lemberg


Climbing Lightly Through Forests hosts multiple conversations: in this volume, poets respond to Ursula K. Le Guin, her work, or their own reactions to Le Guin or her work; editors Lemberg and Bradley put the poets in conversation with each other and with readers. Poets from around the world (including Greece, Spain, Trinidad and Tobago, Chile, the UK, Australia, Canada, and the United States) contribute perspectives that both honor and challenge Le Guin's legacy as a poet.


$18 (paperback)

$7.95 (e-book)

| | |
| --- | --- |
| EPUB | MOBI (Kindle) |
---
Goddess Bandit of the Thousand Arms


by Hal Y. Zhang


Women with knives and loves travel through time and space in Goddess Bandit of the Thousand Arms, the first full-length collection of Hal Y. Zhang. In personal, lingering poems and a short story, Goddess Bandit details the ways—fantasy, escape, insurrection, deification, transcendence—women and often unheard voices can overcome oppression and become bright lights against the darkness.


$12$10.00 (paperback)

$5.95 (e-book)

| | |
| --- | --- |
| EPUB | MOBI (Kindle) |
---
Sacred Summer


by Cassandra Rose Clarke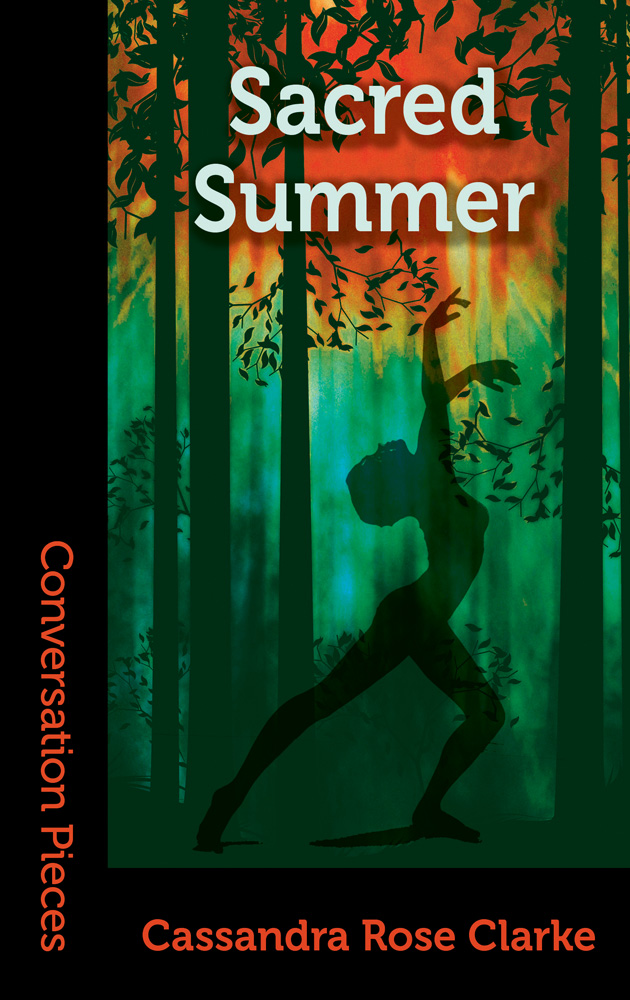 In the empty halls of a house on the edge of the woods, a dancer faces the aftermath of a career-ending injury and subsequent divorce. Twenty years earlier, on the land where her house would be built, two boys died violently and mysteriously while recording a music video for their band, leaving one survivor. Something sleeps in the woods beyond the house, and when the dancer finds the last musician, it will start to wake…


$12$10.00 (paperback)

$5.95 (e-book)

| | |
| --- | --- |
| EPUB | MOBI (Kindle) |
---
The Adventure of the Naked Guide


by Cynthia Ward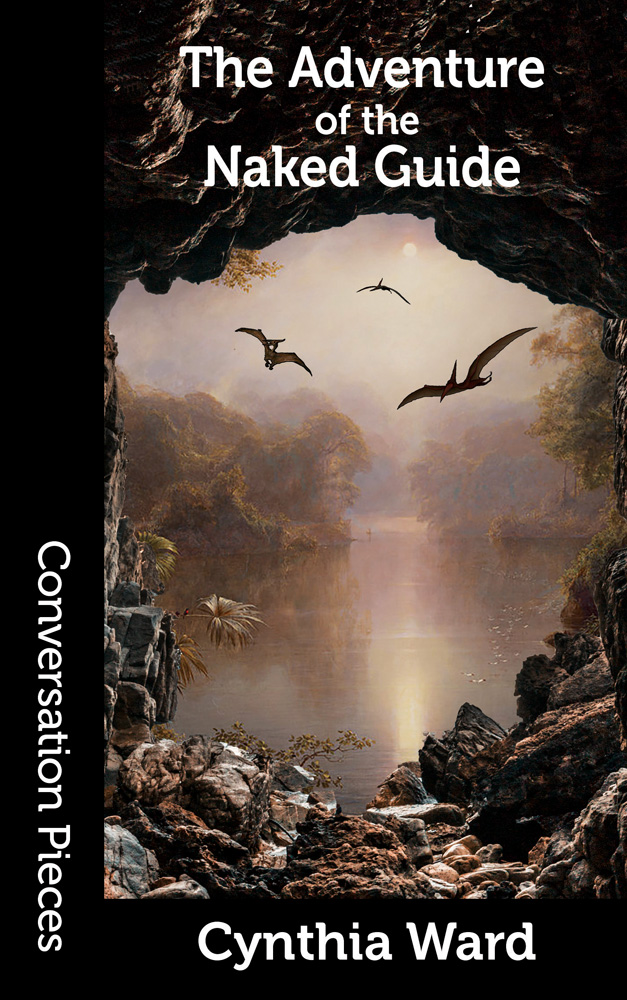 The earth is hollow—a trackless primordial wilderness. It's also the new front in the Great War. Here, the British spy Lucy Harker—Dracula's daughter—must locate Britain's missing vampire slayer—her own mother.

The Adventure of the Naked Guide is the third novella in the author's Blood-Thirsty Agent series.


$12$10.00 (paperback)

$5.95 (e-book)

| | |
| --- | --- |
| EPUB | MOBI (Kindle) |
---
Articulation


by Cesi Davidson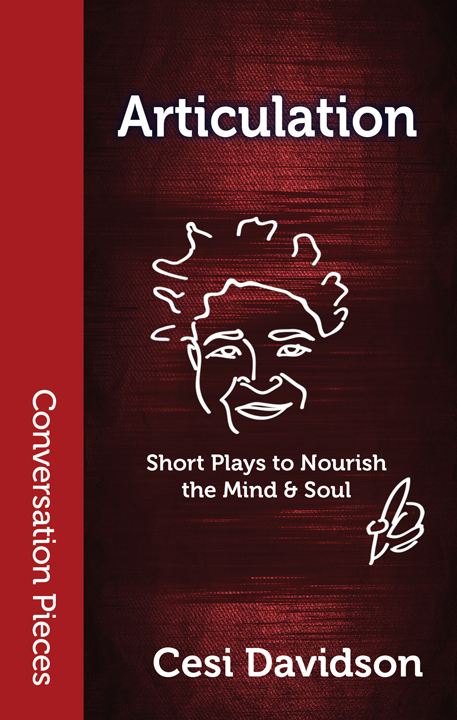 "In these fanciful, often hilarious plays you will discover a fantastic variety of character—familiar nursery-rhyme figures who work in a ninety-nine-cent store and bet on horses, bananas and radishes, who discuss their ill-fated destinies, birds who sing songs of unrequited love, time travelers who skip about from Caribbean present-day to slavery-era Virginia, bunnies who meet in support groups.''
&nbsp—from the Foreword by Zachary Sklar


$12$10.00 (paperback)

$5.95 (e-book)

| | |
| --- | --- |
| EPUB | MOBI (Kindle) |
---
The Rampant


by Julie C. Day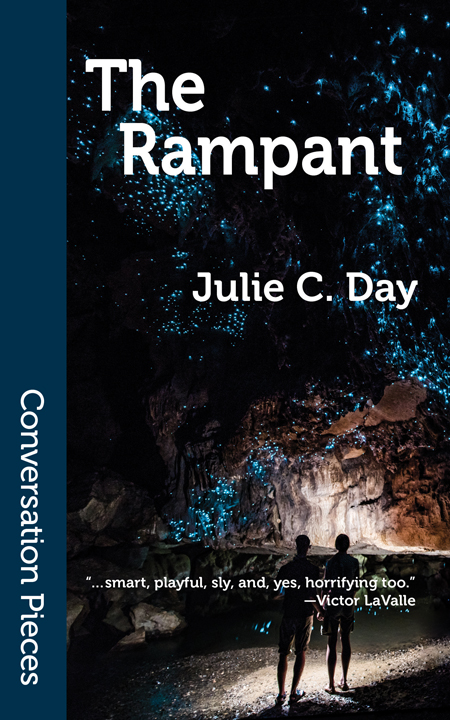 Equal parts playful and heartbreaking, this apocalyptic novella offers one-of-a-kind answers about the end of the world....Day conveys genuine empathy for the two young women, who are still learning about themselves (including a sweet crush of Gillian's), while never relinquishing the archaic fear instilled by the presence of ancient gods and the televangelists who have smoothly pivoted into running the Sumerian Revivalist Church. This clever and surprisingly fun take on the rapture is the perfect theological horror story.
—Publishers Weekly


$12$10.00 (paperback)

$5.95 (e-book)

| | |
| --- | --- |
| EPUB | MOBI (Kindle) |
---
WisCon Chronicles (Vol 12)


edited by Isabel Schechter and Michi Trota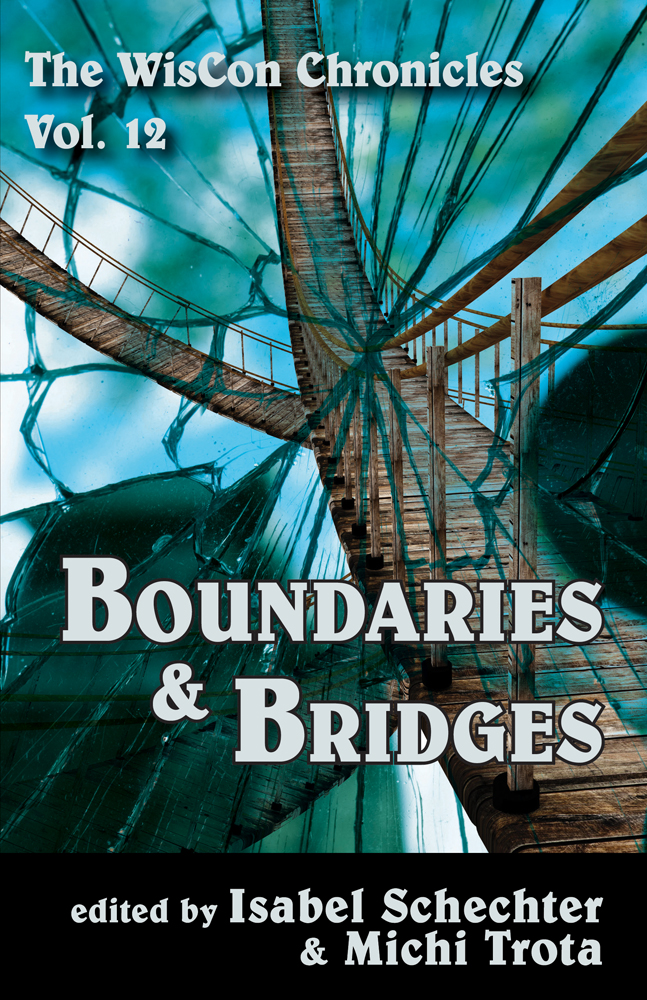 The twelfth volume of The WisCon Chronicles explores our understanding of boundaries and bridges, and what they mean for us as individuals and for our communities. This collection includes essays from first-time WisCon attendees and former Guests of Honor, fans and Tiptree/Otherwise Award-winning authors and editors, cis het and LGBTQ+ attendees, affluent and less well-off, abled and disabled, white and POC, young and old, parents and child-free, English speakers and Spanish speakers, and hopefully more than just these categories can capture.


$18 (paperback)

$7.7 (e-book)

| | |
| --- | --- |
| EPUB | MOBI (Kindle) |
---
Unbecoming


by Lesley Wheeler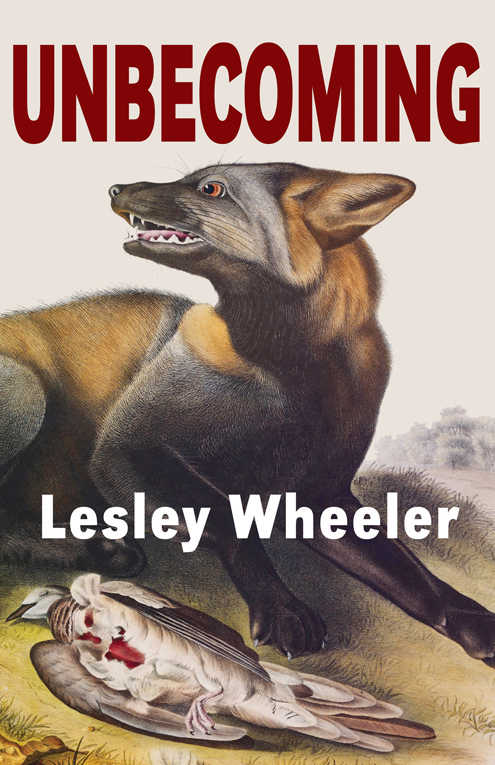 "Lesley Wheeler's Unbecoming is a delightful, beautifully written 21st-century gothic novel set at a Virginia university and also in the borderlands between the literal and the metaphorical, between the realistic and the fantastic. Like all universities, this one is a school for wizards and conjurers. Professors offer portals to undiscovered countries and enchanted lands. Portals lead to demons and horror and death too. Cynthia has recently become English Department Chair. She's perimenopausal and coming into her blood-magic, witch woman power. The English Department is a tiny realm, fighting other more powerful realms at the University that would swallow any beleaguered humanities discipline. How do we survive each other, resist the demons or easy escape to a deadly realm that could destroy us? How do we conjure a path to the world we want? Lesley Wheeler says, ask the poets and the painters!"
—Andrea Hairston, author of Will do Magic For Small Change and The Master of Poisons


$18 (paperback)

$7.95 (e-book)

| | |
| --- | --- |
| EPUB | MOBI (Kindle) |
---
Ancient Songs of Us


by Jean LeBlanc


The poems in Ancient Songs of Us suggest that no song is "ancient," that every story crosses time and transcends place to remind us what it means to be human. Love, hatred, fury, longing, ennui, sadness—these states of heart and mind in all their nuance hues overflow from these poems.


$12$10.00 (paperback)

$5.95 (e-book)

| | |
| --- | --- |
| EPUB | MOBI (Kindle) |
---
City of a Thousand Feelings


by Anya Johanna DeNiro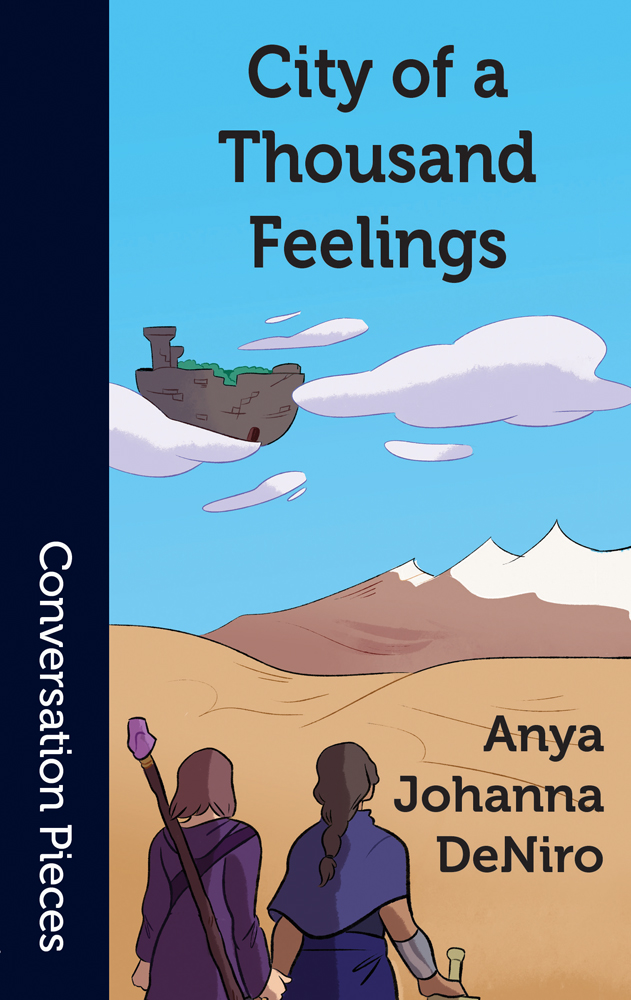 "Anya DeNiro's City of a Thousand Feelings is a huge fantasy epic with a deeply intimate relationship story at its heart. I love these heroic trans characters and their struggle to find, or build, a better world. This story left me with a renewed faith in our collective ability to make it through the wilderness and the assaults of undead angels, and to create better families as we do so."
—Charlie Jane Anders


$12$10.00 (paperback)

$5.95 (e-book)

| | |
| --- | --- |
| EPUB | MOBI (Kindle) |
---