The Prince of the Aquamarines


by Louise Cavelier Levesque


"The Prince of the Aquamarines" and "The Invisible Prince" are a pair of 18th-century fairy tales by Louise Cavalier Levesque, full-scale adventure stories featuring princes, princesses, bad fairies, shipwrecks, and dark towers. Ruth Berman has translated them for us and provided an afterword about the French fairytale tradition and Louise Cavalier Levesque's contributions to that tradition.


$12.00 $9.00 (paperback)

$5.95 (e-book)

| | |
| --- | --- |
| EPUB | MOBI (Kindle) |
---
Three Songs for Roxy


by Caren Gussoff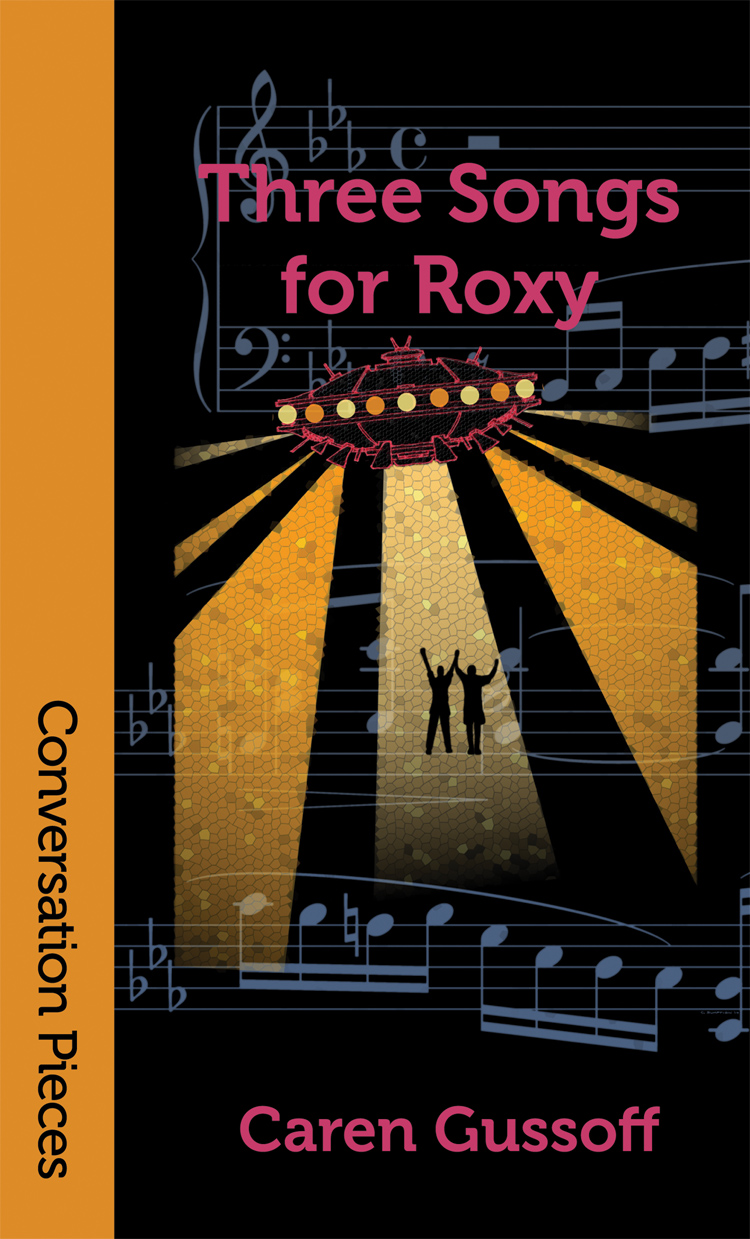 Three Songs for Roxy tells three inter-related tales: of Kizzy, a foundling raised by a Romany Gypsy family in present-day Seattle, as she is about to be claimed by the aliens who left her to be raised as human; of Scott Lynn Miller, an unstable survivor of Katrina and security guard who is deeply affected by what he witnesses when the aliens contact Kizzy; and of "Natalie," an alien assigned to retrieve Kizzy—who is befriended by the current champion of the "Night of a Thousand Stevies" and falls in love with Kizzy's adopted sister Roxy. Three Songs for Roxy explores issues of identity, gender, sexuality, and what it means to be an outsider.


$12.00 $9.00 (paperback)

$5.95 (e-book)

| | |
| --- | --- |
| EPUB | MOBI (Kindle) |
---
Ghost Signs


by Sonya Taaffe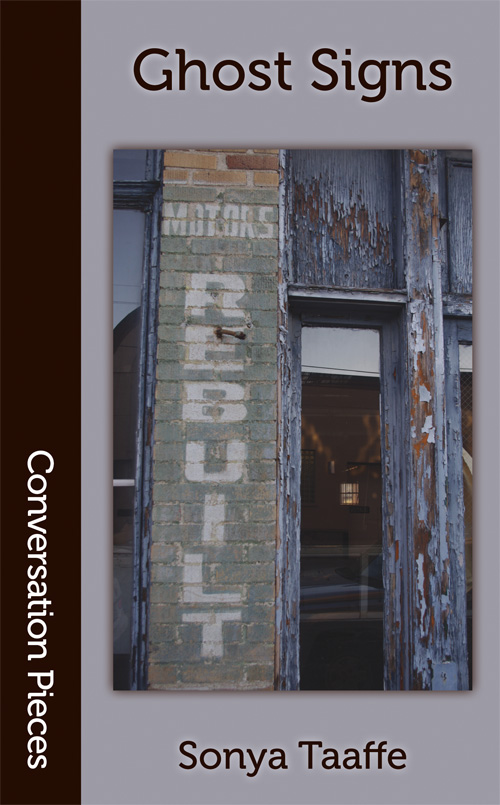 "Sonya Taaffe writes hauntingly of edgelands. Her poetic world lies on both banks of the Acheron, which may be crossed both ways. In Ghost Signs, she writes of uncompleted lives, of the lingering and commingling of the dead with us, the living. Where we meet are borderlands, uncertain spaces: in a saltmarsh, in the mud of trenches, in the realm of numbers, on the edge of sleep. There is darkness; but the journey is upward, into light. A transcendent book."—Greer Gilman, author of Cloud & Ashes


$12.00 $9.00 (paperback)

$5.95 (e-book)

| | |
| --- | --- |
| EPUB | MOBI (Kindle) |
---
NoFood
by Sarah Tolmie


For top chef Hardy Arar, his whole life is food. What is he to do when technology eliminates the need for it?


$12.00 $9.00 (paperback)

$5.95 (e-book)

| | |
| --- | --- |
| EPUB | MOBI (Kindle) |
---
News from Aqueduct Press
Both Elysium and The Stone Boatmen are on the Locus Recommended List for first novels published in 2014.
New E-books from Aqueduct Press
The early novels of Eleanor Arnason
Awards
---
Elysium


by Jennifer Marie Brissett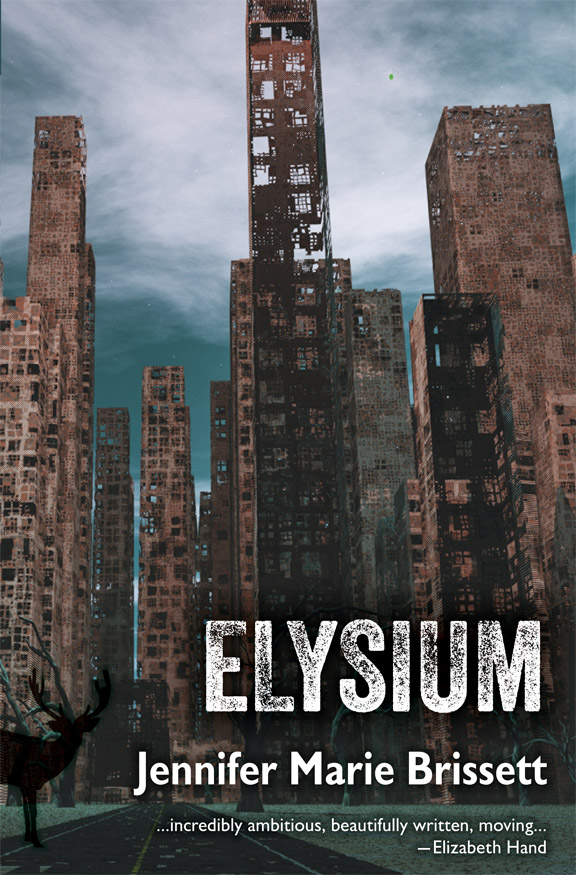 "Wow! Jenn Brissett's new novel Elysium from Aqueduct Press is a knockout. The writing and structure of the book are so accomplished, I'm amazed this is a first novel. The style flows and draws you into the fiction and keeps you there—poetic in it's imagery but simultaneously economical. It's a science fiction, post-apocalyptic, tale, a love story, but not your dumb old man's love story. A love story for a new age."—Jeffrey Ford


$18.00 (paperback)

$7.95 (e-book)

| | |
| --- | --- |
| EPUB | MOBI (Kindle) |
---
The Stone Boatmen
by Sarah Tolmie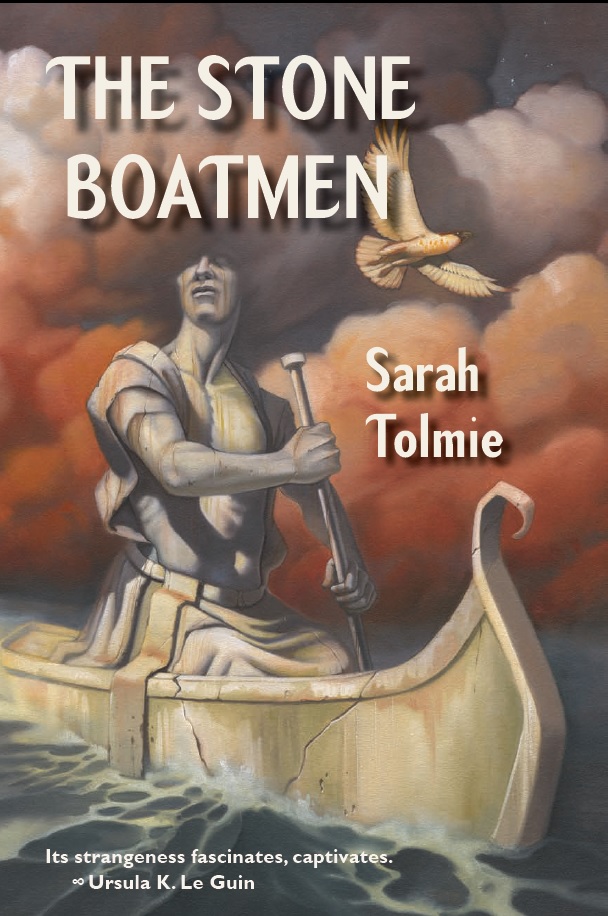 In Tolmie's novel, writing becomes a holy act, temple birds carry an ancient grief, and statues that never move are eerily alive. You will want to find such places once you've finished reading this remarkable novel.

—Nancy Hightower, The Washington Post


$20.00 (paperback)

$9.95 (e-book)

| | |
| --- | --- |
| EPUB | MOBI (Kindle) |
---
The Haunted Girl


by Lisa M. Bradley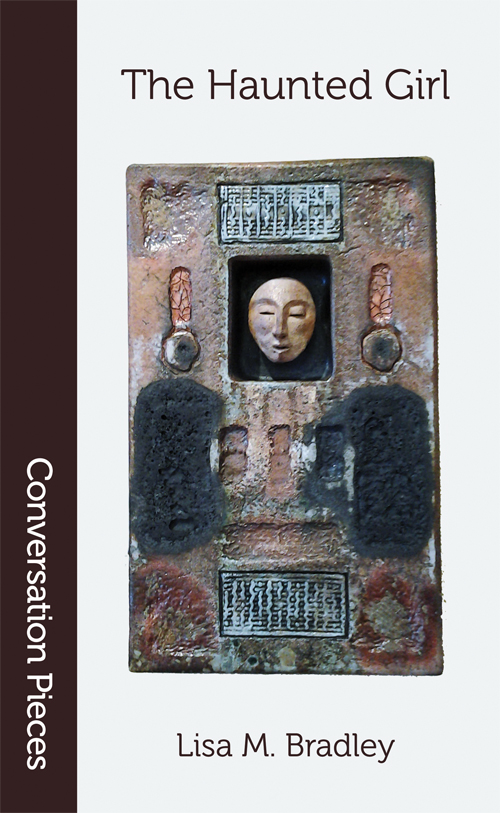 The supernatural, the animal, and the deadly often find each other in Lisa M. Bradley's landscapes, tame or wild. Vampires, either restless or filled with ennui; shape-shifters and skin-walkers; demigoddesses of evil and lust; haunted girls and dying fairies—the characters in this collection inhabit worlds of danger, decay, and, sometimes, rebirth.


$12.00 $9.00 (paperback)

$5.95 (e-book)

| | |
| --- | --- |
| EPUB | MOBI (Kindle) |
---