Goddess Bandit of the Thousand Arms


by Hal Y. Zhang


Women with knives and loves travel through time and space in Goddess Bandit of the Thousand Arms, the first full-length collection of Hal Y. Zhang. In personal, lingering poems and a short story, Goddess Bandit details the ways—fantasy, escape, insurrection, deification, transcendence—women and often unheard voices can overcome oppression and become bright lights against the darkness.


$12$10.00 (paperback)

$5.95 (e-book)

| | |
| --- | --- |
| EPUB | MOBI (Kindle) |
---
Disease


by Sarah Tolmie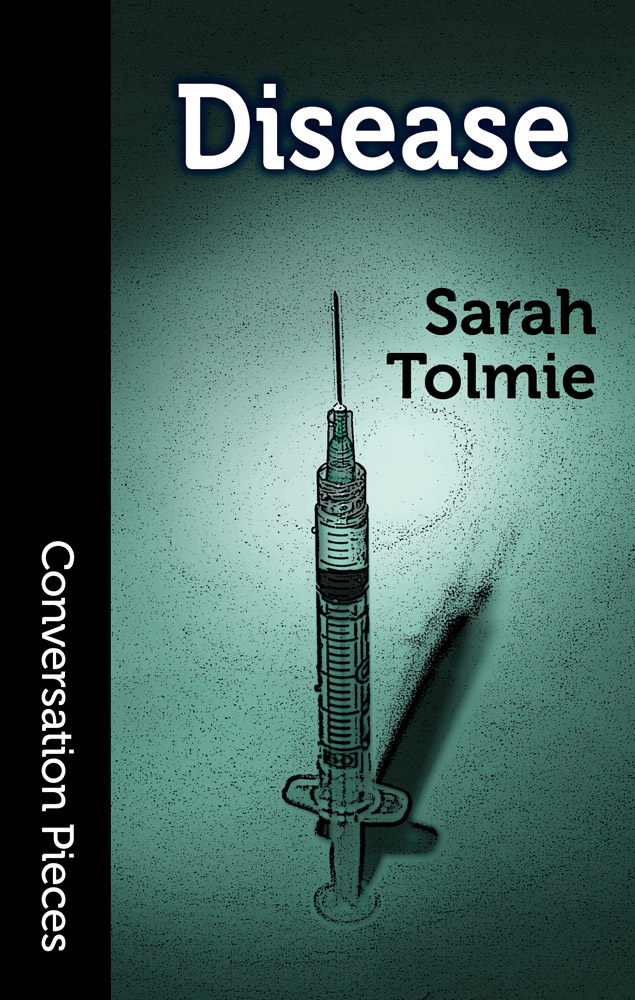 Bodily life is an uneasy business. The terror of disease is a ubiquitous one. New diseases are being discovered all the time. This book collects twenty contemporary diseases — privacy, for example, or innovation, or involuntary compassion — and presents their primary symptoms and etiologies. It presents sufferers' anecdotes: Owen wakes up one day made of glass. Deirdre is allergic to tourists. A middle-aged diabetic is haunted by the feet of a Kurdish refugee child. Apples develop a persistent tremor, and peanuts plot underground. Human resilience is tested in dramatic new ways in Disease.


$12$10.00 (paperback)

$5.95 (e-book)

| | |
| --- | --- |
| EPUB | MOBI (Kindle) |
---
WisConChronicles (Vol 12)


edited by Isabel Schechter and Michi Trota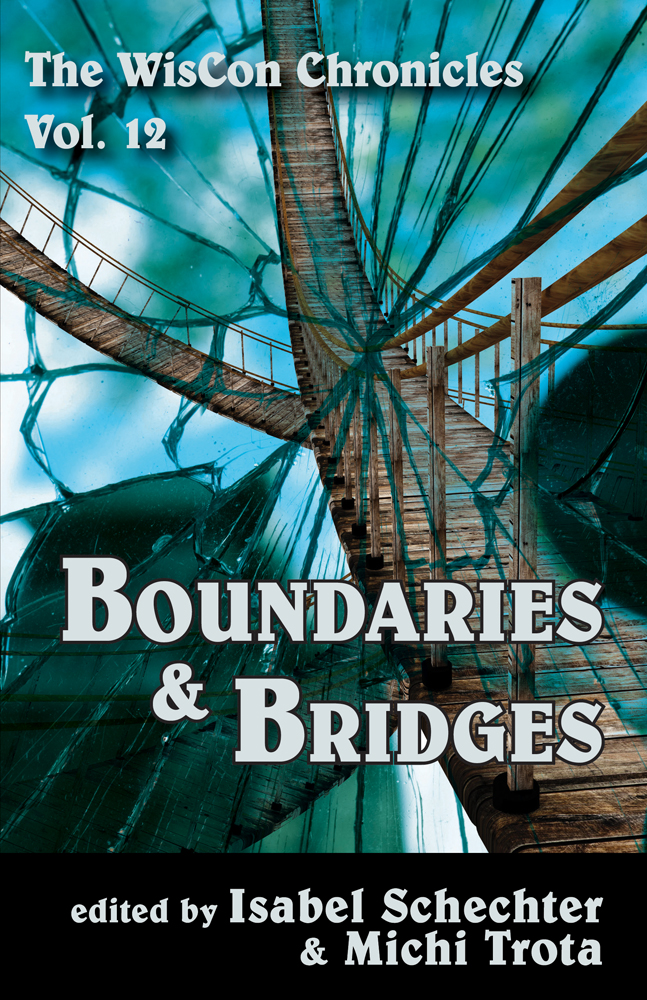 The twelfth volume of The WisCon Chronicles explores our understanding of boundaries and bridges, and what they mean for us as individuals and for our communities. This collection includes essays from first-time WisCon attendees and former Guests of Honor, fans and Tiptree/Otherwise Award-winning authors and editors, cis het and LGBTQ+ attendees, affluent and less well-off, abled and disabled, white and POC, young and old, parents and child-free, English speakers and Spanish speakers, and hopefully more than just these categories can capture.


$18 (paperback)

$7.7 (e-book)

| | |
| --- | --- |
| EPUB | MOBI (Kindle) |
---
Unbecoming


by Lesley Wheeler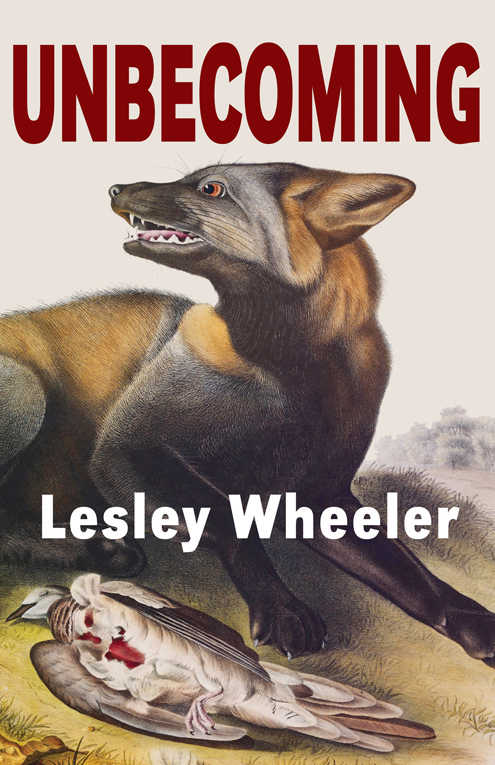 "Lesley Wheeler's Unbecoming is a delightful, beautifully written 21st-century gothic novel set at a Virginia university and also in the borderlands between the literal and the metaphorical, between the realistic and the fantastic. Like all universities, this one is a school for wizards and conjurers. Professors offer portals to undiscovered countries and enchanted lands. Portals lead to demons and horror and death too. Cynthia has recently become English Department Chair. She's perimenopausal and coming into her blood-magic, witch woman power. The English Department is a tiny realm, fighting other more powerful realms at the University that would swallow any beleaguered humanities discipline. How do we survive each other, resist the demons or easy escape to a deadly realm that could destroy us? How do we conjure a path to the world we want? Lesley Wheeler says, ask the poets and the painters!"
—Andrea Hairston, author of Will do Magic For Small Change and The Master of Poisons


$18 (paperback)

$7.95 (e-book)

| | |
| --- | --- |
| EPUB | MOBI (Kindle) |
---
Ancient Songs of Us


by Jean LeBlanc


The poems in Ancient Songs of Us suggest that no song is "ancient," that every story crosses time and transcends place to remind us what it means to be human. Love, hatred, fury, longing, ennui, sadness—these states of heart and mind in all their nuance hues overflow from these poems.


$12$10.00 (paperback)

$5.95 (e-book)

| | |
| --- | --- |
| EPUB | MOBI (Kindle) |
---
City of a Thousand Feelings


by Anya Johanna DeNiro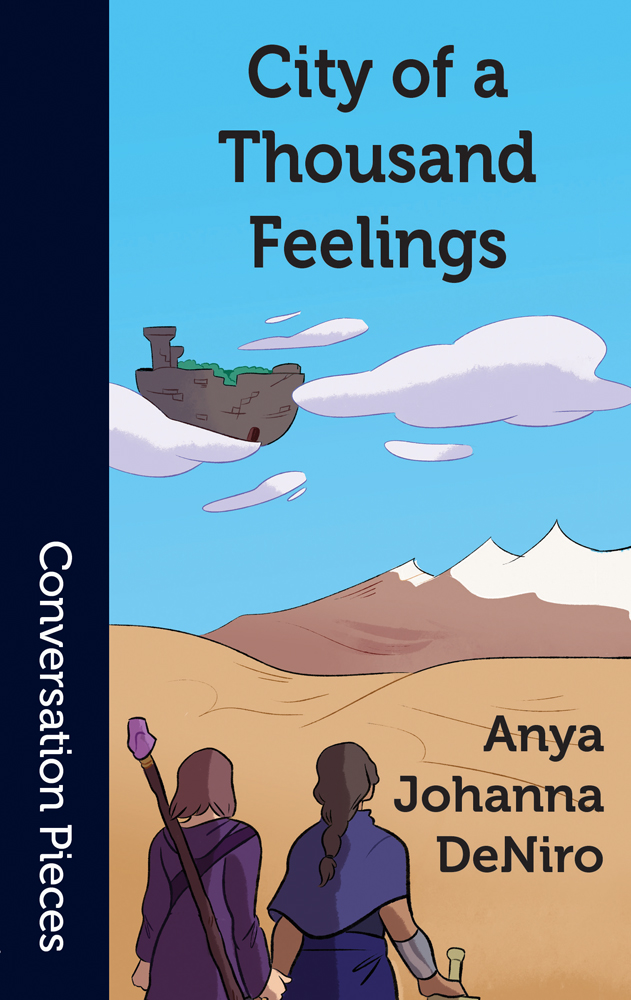 "Anya DeNiro's City of a Thousand Feelings is a huge fantasy epic with a deeply intimate relationship story at its heart. I love these heroic trans characters and their struggle to find, or build, a better world. This story left me with a renewed faith in our collective ability to make it through the wilderness and the assaults of undead angels, and to create better families as we do so."
—Charlie Jane Anders


$12$10.00 (paperback)

$5.95 (e-book)

| | |
| --- | --- |
| EPUB | MOBI (Kindle) |
---
Mary Shelley Makes a Monster


by Octavia Cade


All our monsters are mirrors. And when Mary Shelley's monster—built from her life rather than her pen, born out of biography instead of blood—outlives its mother, that monster goes looking for a substitute. But all the monster really knows of women is that women write, and so the search for a replacement takes it first to Katherine Mansfield, and then to other women who know what mutilated things can be made from ink and mirrors….


$12$10.00 (paperback)

$5.95 (e-book)

| | |
| --- | --- |
| EPUB | MOBI (Kindle) |
---
The Little Animals
by Sarah Tolmie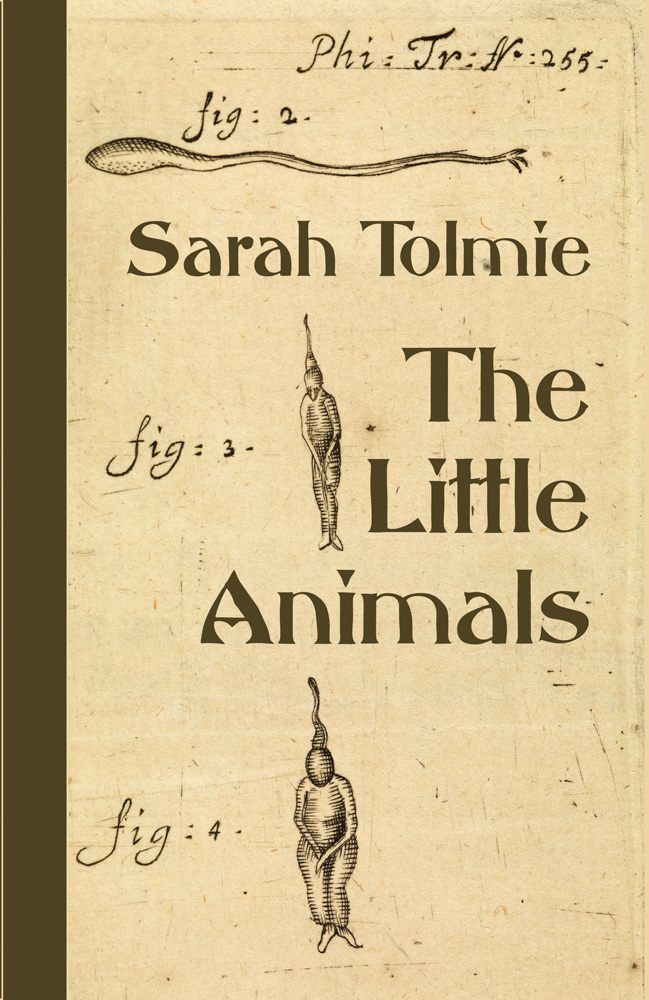 Antoni Van Leeuwenhoek, a quiet linen draper in Delft, has discovered a new world: the world of the little animals, or animalcules, that he sees through his simple microscopes. These tiny creatures are everywhere, even inside us. But who will believe him? Not his wife, not his neighbors, not his fellow merchants—only his friend Reinier De Graaf, a medical doctor. Then he meets an itinerant goose girl at the market who lives surrounded by tiny, invisible voices. Are these the animalcules also? Leeuwenhoek and the girl form a curious alliance, and gradually the lives of the little animals infiltrate everything around them: Leeuwenhoek's cloth business, the art of his friend Johannes Vermeer, the nascent sex trade, and people's religious certainties. But Leeuwenhoek also needs to cement his reputation as a natural philosopher, and for that he needs the Royal Society of London—a daunting challenge, indeed, for a Dutch draper who can't communicate in Latin.

"[A] charming mannerist fairy tale and a provocative account of the birth of our own modern worldview."
— Gary K. Wolfe, Locus, May 2019


$20 (paperback)

$7.95 (e-book)

| | |
| --- | --- |
| EPUB | MOBI (Kindle) |
---
Algorithmic Shapeshifting
by Bogi Takács


Algorithmic Shapeshifting is the first poetry collection of Bogi Takács, winner of the Lambda award for editing Transcendent 2: The Year's Best Transgender Speculative Fiction, and finalist for the Hugo and Locus awards. Algorithmic Shapeshifting includes poems from the past decade and previously unpublished work. The scope of the pieces extends from the present and past of Jewish life in Hungary and the United States to the far-future, outer-space reaches of the speculative—always with a sense of curiosity and wonder.


$12$10.00 (paperback)

$5.95 (e-book)

| | |
| --- | --- |
| EPUB | MOBI (Kindle) |
---
The Green and Growing
by Erin K. Wagner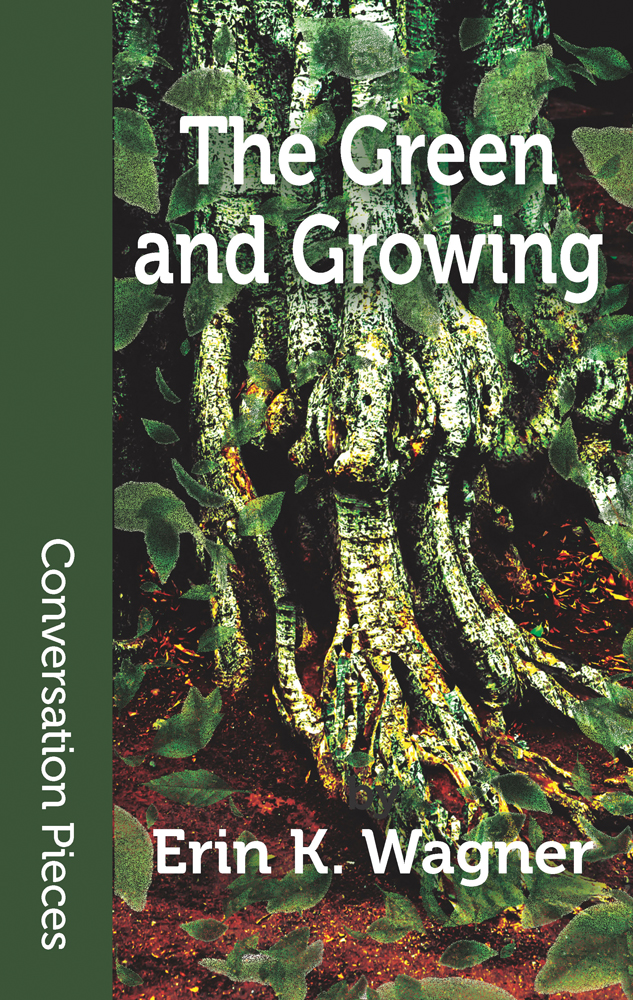 In this intriguing tale of the clash of two worlds and cultures, Miquita, one of the forty-two daughters of Commander Hritrar, is sent to the Ruburuii after their defeat at her father's hands. Hampered by diplomatic etiquette and a thoroughly alien culture, Miquita struggles to understand the destruction her father has leveled against the cities and orchards that depend on a failing artificial intelligence. Can she help repair the terrible damage her father's forces have inflicted? Perhaps more importantly: should she?


$12$10.00 (paperback)

$5.95 (e-book)

| | |
| --- | --- |
| EPUB | MOBI (Kindle) |
---
News from Aqueduct Press
Sacred Summer


by Cassandra Rose Clarke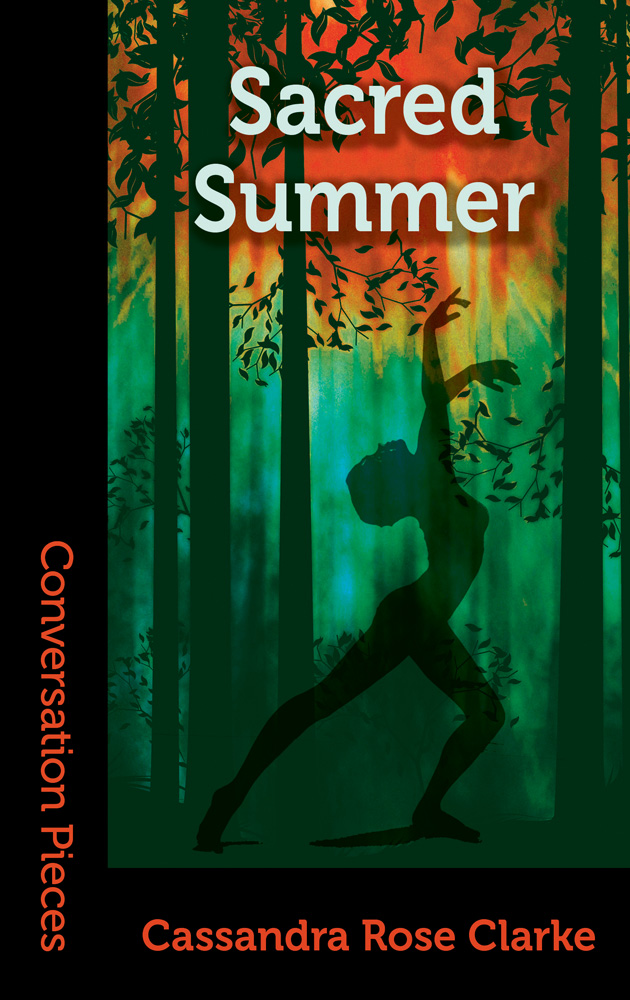 In the empty halls of a house on the edge of the woods, a dancer faces the aftermath of a career-ending injury and subsequent divorce. Twenty years earlier, on the land where her house would be built, two boys died violently and mysteriously while recording a music video for their band, leaving one survivor. Something sleeps in the woods beyond the house, and when the dancer finds the last musician, it will start to wake…


$12$10.00 (paperback)

$5.95 (e-book)

| | |
| --- | --- |
| EPUB | MOBI (Kindle) |
---
The Adventure of the Naked Guide


by Cynthia Ward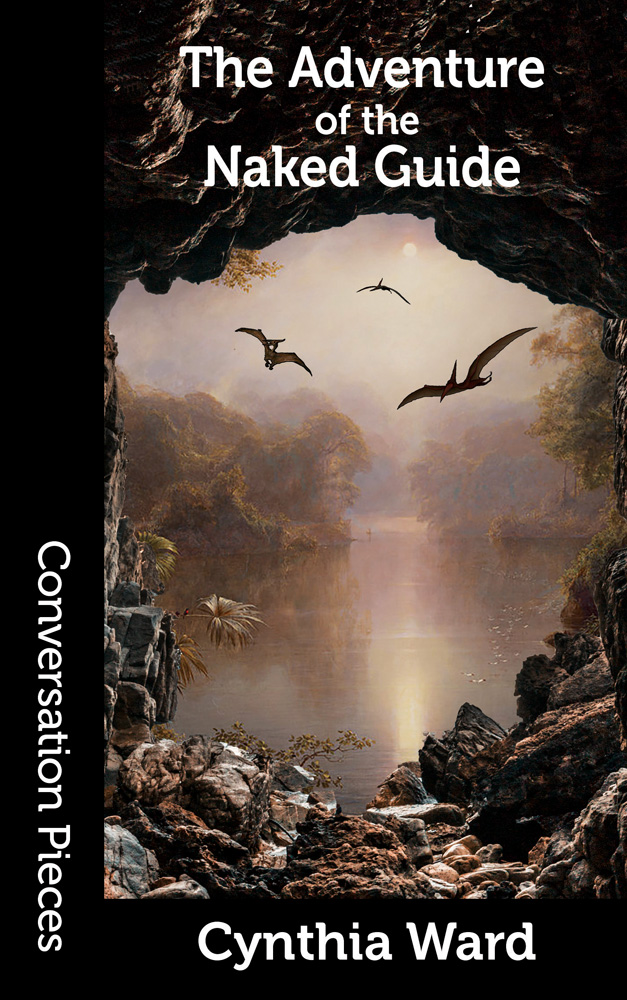 The earth is hollow—a trackless primordial wilderness. It's also the new front in the Great War. Here, the British spy Lucy Harker—Dracula's daughter—must locate Britain's missing vampire slayer—her own mother.

The Adventure of the Naked Guide is the third novella in the author's Blood-Thirsty Agent series.


$12$10.00 (paperback)

$5.95 (e-book)

| | |
| --- | --- |
| EPUB | MOBI (Kindle) |
---
Articulation


by Cesi Davidson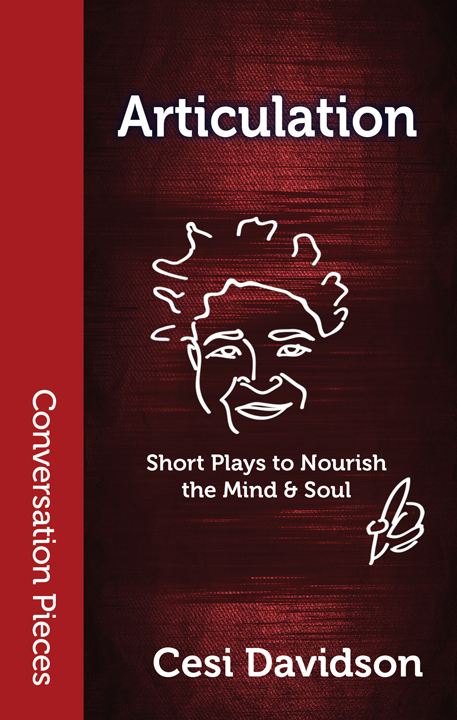 "In these fanciful, often hilarious plays you will discover a fantastic variety of character—familiar nursery-rhyme figures who work in a ninety-nine-cent store and bet on horses, bananas and radishes, who discuss their ill-fated destinies, birds who sing songs of unrequited love, time travelers who skip about from Caribbean present-day to slavery-era Virginia, bunnies who meet in support groups.''
&nbsp—from the Foreword by Zachary Sklar


$12$10.00 (paperback)

$5.95 (e-book)

| | |
| --- | --- |
| EPUB | MOBI (Kindle) |
---
The Rampant


by Julie C. Day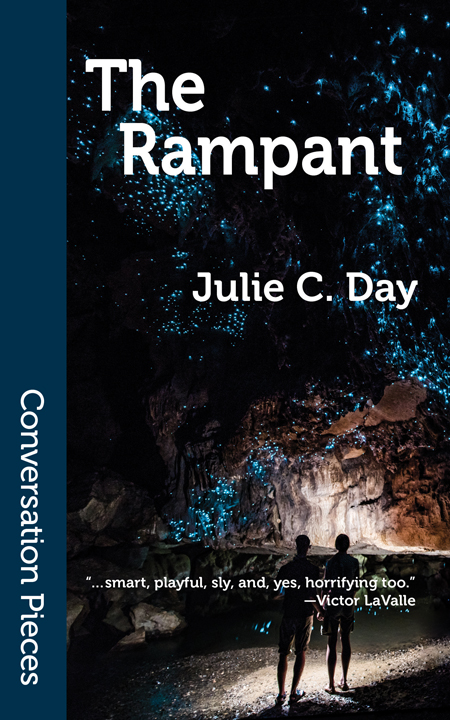 Equal parts playful and heartbreaking, this apocalyptic novella offers one-of-a-kind answers about the end of the world....Day conveys genuine empathy for the two young women, who are still learning about themselves (including a sweet crush of Gillian's), while never relinquishing the archaic fear instilled by the presence of ancient gods and the televangelists who have smoothly pivoted into running the Sumerian Revivalist Church. This clever and surprisingly fun take on the rapture is the perfect theological horror story.
—Publishers Weekly


$12$10.00 (paperback)

$5.95 (e-book)

| | |
| --- | --- |
| EPUB | MOBI (Kindle) |
---
Trapped in the R.A.W.
by Kate Boyes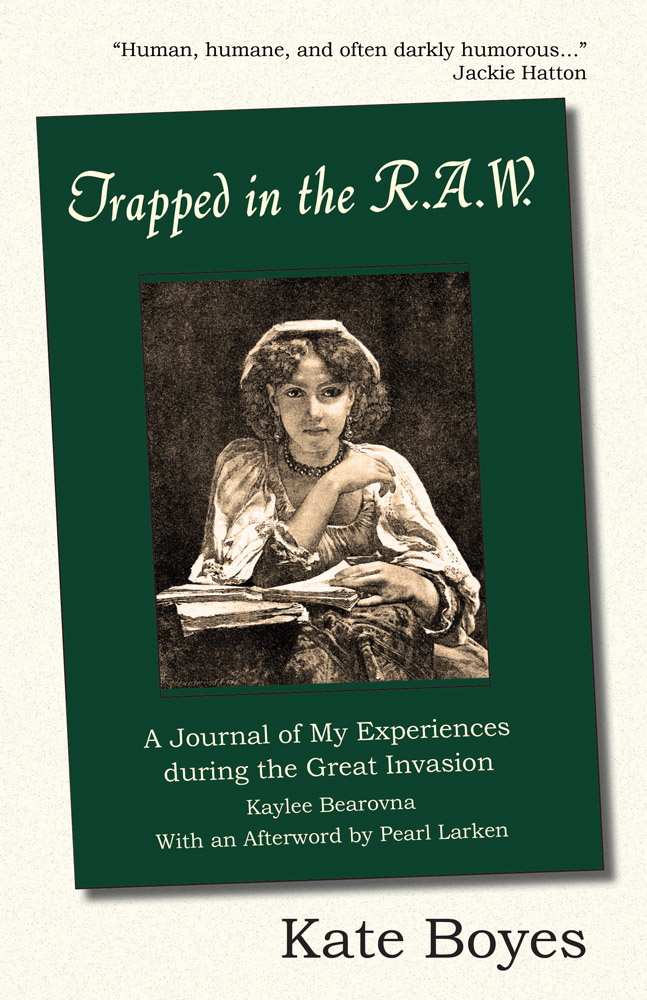 Click here for a short video description.

A young woman working alone in a small special collections library is trapped in the building when invaders overrun her town. She barricades the doors, peeks through a window, and watches in horror as people are murdered outside. The invaders wear uniforms that cover them completely, making it impossible for her to see their faces. However, she realizes at once that they do not intend to subjugate the population. They intend to annihilate it.

Trapped in the R.A.W. is a journal of the young woman's solitary struggle to protect the books while keeping herself fed, hydrated, warm, and sane.


$20 (paperback)

$7.95 (e-book)

| | |
| --- | --- |
| EPUB | MOBI (Kindle) |
---
Midnight at the Organporium
by Tara Campbell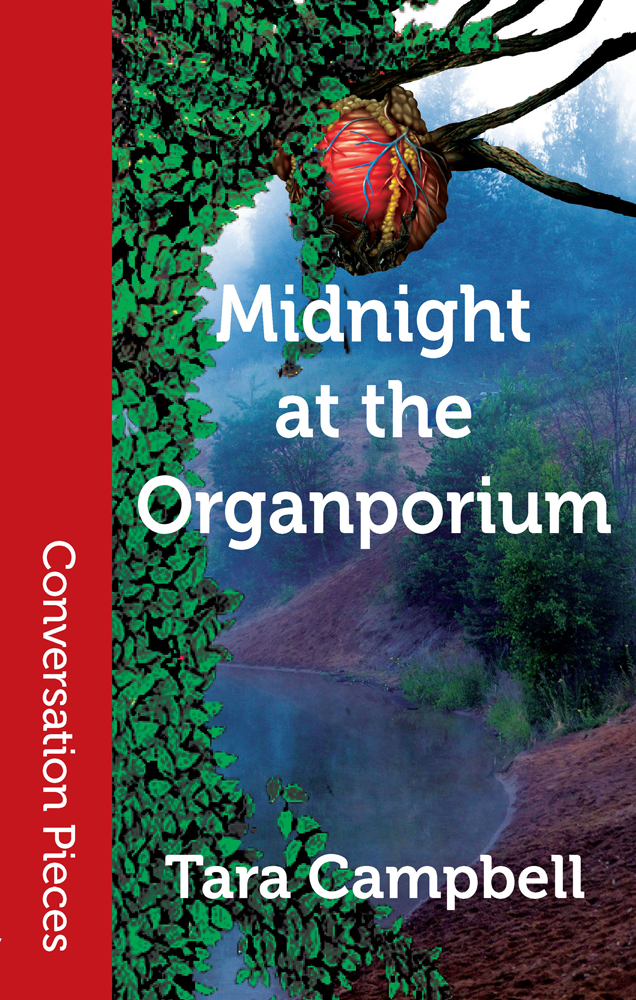 What do a homicidal houseplant, an enchanted office picnic, sentient fog, and the perfect piece of toast have in common? They're all part of the world of Midnight at the Organporium. At turns droll, wicked, and surreal, these tales cover topics from white flight, to the Princess and the Pea, to marriage in the afterlife. Visit Midnight at the Organporium for a dose of twisted obsession, covert complicity, and peculiar empowerment—and don't forget to pick up your spare heart while you're there.


$12$10.00 (paperback)

$5.95 (e-book)

| | |
| --- | --- |
| EPUB | MOBI (Kindle) |
---
Everything is Made of Letters
by Sofía Rhei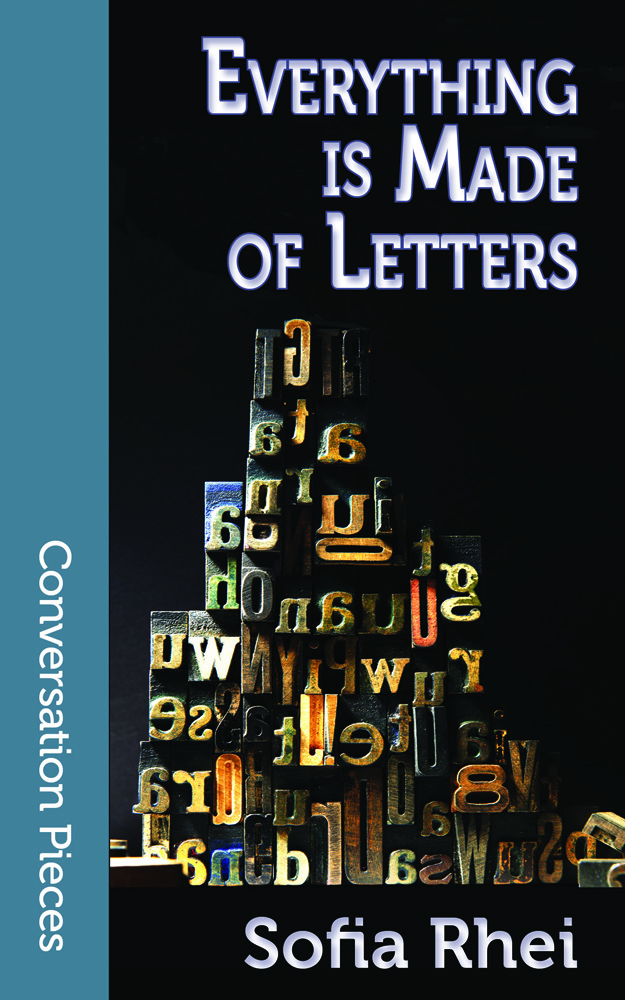 A man risks his life by carefully forging bibliographic references in a parallel Barcelona; at the Cyclotech, a woman strives to keep the storytelling different engine safe from ignorant hands that could get words lost; off-planet, an interpreter gives an account of her language learning process involving a realistic alien doll that claims to be a sentient being… Words boast a heavy, at times disturbing, weight of their own across these alternative realities in which language rules supreme, fleshed out by the mind of one of the most prolific writers in contemporary Spanish genre fiction.


$12$10.00 (paperback)

$5.95 (e-book)

| | |
| --- | --- |
| EPUB | MOBI (Kindle) |
---