Can't Find My Way Home


by Gwynne Garfinkle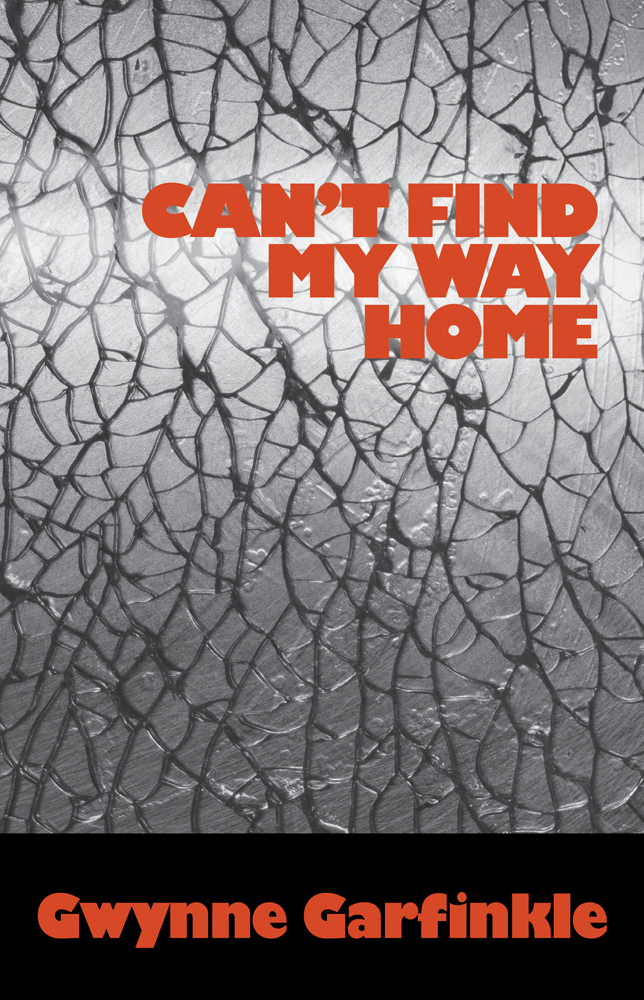 "Garfinkle catches exactly the passionate and reckless moods of the anti-Vietnam War movement among young people in those years, the deadly naiveté, delight in rebellion, and idealistic misunderstanding of where events just had to go from there…. Writing a really good ghost story is a lot harder than it looks. But Garfinkle pulls it off with élan and produces a wonderful story about lives unlived, for one reason or another, shifting perspectives, what (if anything) we owe our dead, and how we reflect each other, hold each other back, and provide the take-off for others' sprints into maturity."
—Suzy McKee Charnas, author of The Vampire Tapestry and The Holdfast Chronicles


$20 (paperback)

$7.95 (e-book)

| | |
| --- | --- |
| EPUB | MOBI (Kindle) |
---
Fricatives


by Cesi Davidson


"Don't be deceived by what may appear to be delightful, soft spoken 'playlets' which could easily be developed into full length plays. The Fricatives anthology dives deep and extends wide into complex dilemmas of race, class, gender, and spirituality. Cesi Davidson crafts this inquiry with characters ranging from inanimate objects, to food, to animals. When her characters are human, their authentic dialogue is flavored with magical realism that entrances the reader and spirits them to the end of the tale. Don't be afraid to surrender your soul, naked to the depth in these plays. Whether read or performed, it's an unforgettable trip."
—Tonya Pinkins, Tony Award-winning actor and award-winning filmmaker of RED PILL


$12$10.00 (paperback)

$5.95 (e-book)

| | |
| --- | --- |
| EPUB | MOBI (Kindle) |
---
The Adventure of the Golden Woman


by Cynthia Ward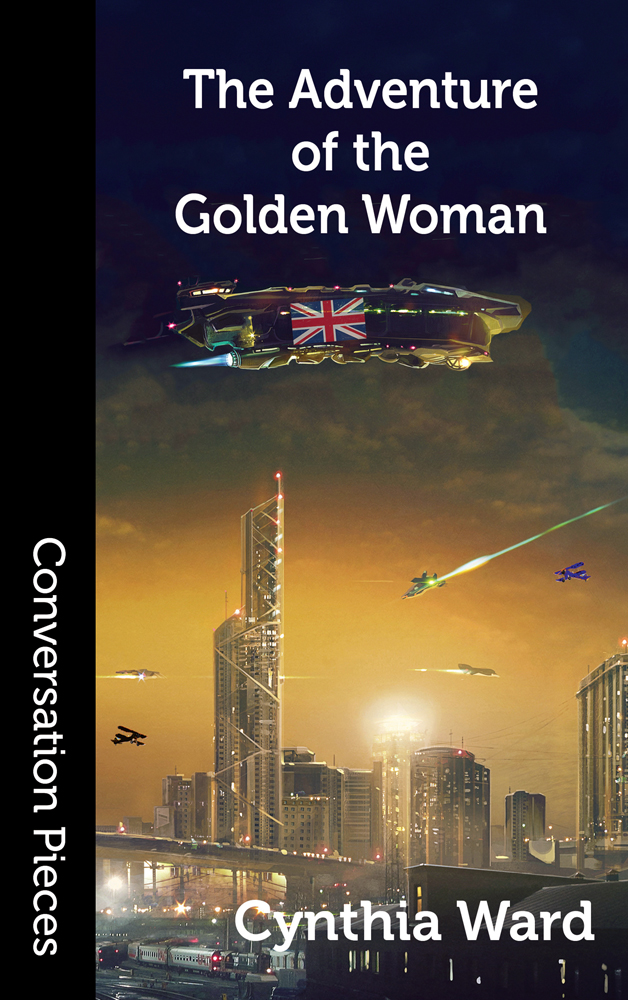 The wildly fun, fast-paced finale to Ward's Blood-Thirsty Agent series...[is] an exhilarating example of alternate history, weaving classic characters into a narrative that's as bombastically entertaining as it is thoughtful
—Publishers Weekly (starred review)


$12$10.00 (paperback)

$5.95 (e-book)

| | |
| --- | --- |
| EPUB | MOBI (Kindle) |
---
For the Good of the Realm


by Nancy Jane Moore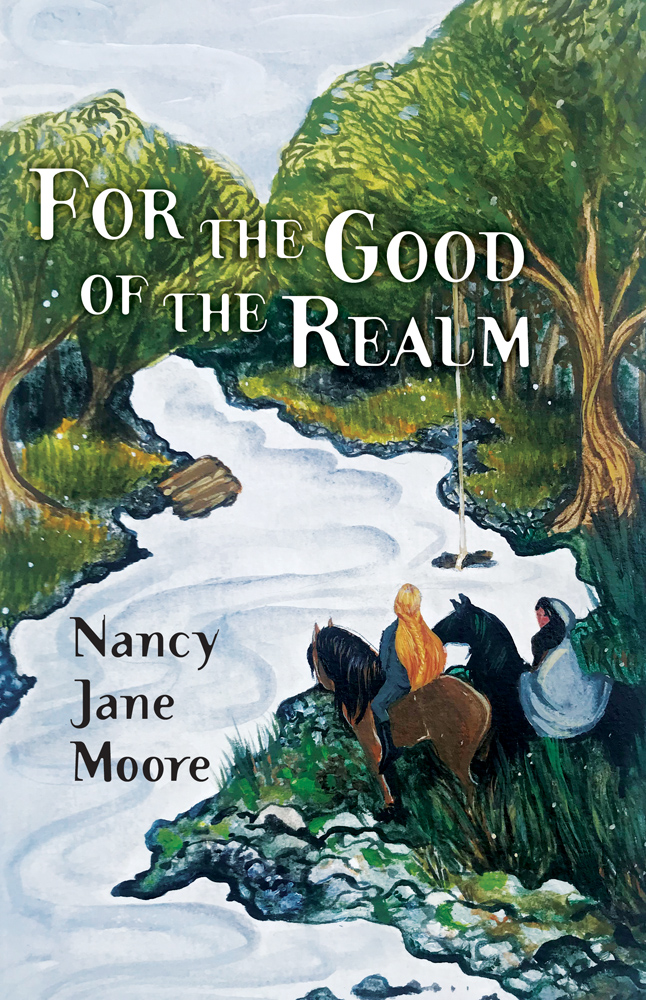 For the Good of the Realm is a splendid, swashbuckling romp that captures the very spirit of the Musketeers. The author weaves palace intrigue, swordplay, romance and divided loyalties into a deeply satisfying fantasy adventure with women at the center of the narrative, wielding and negotiating power.
—Tansy Rayner Roberts, author of Musketeer Space and The Creature Court Trilogy


$19 (paperback)

$7.95 (e-book)

| | |
| --- | --- |
| EPUB | MOBI (Kindle) |
---
The Silences of Ararat


by L. Timmel Duchamp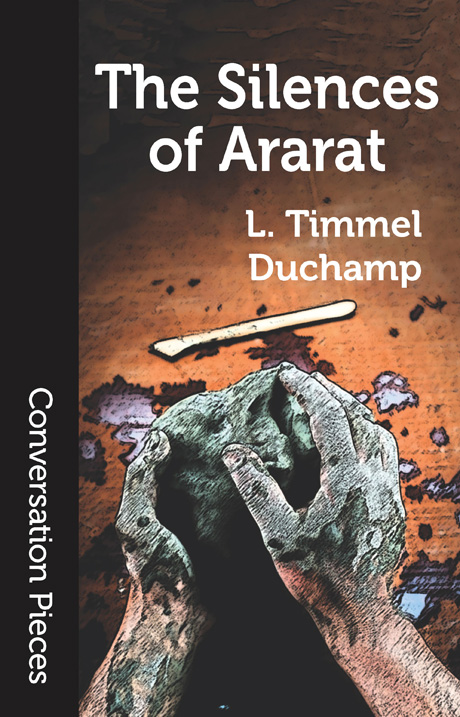 It's an old, old story: the King loses what passes for his mind and accuses his perfect trophy wife of adultery and prepares to have her put to death. Temporary insanity, right? Often in such cases, there's collateral damage, and that's the case in this story. But who, in a monarchy like Ararat, can oppose the King? Enter, Paulina, stage left, a sculptor with a hidden talent, a dea ex machina with her own ideas about how this story should end.


$12$10.00 (paperback)

$5.95 (e-book)

| | |
| --- | --- |
| EPUB | MOBI (Kindle) |
---
Resistance and Transformation
by Mari Ness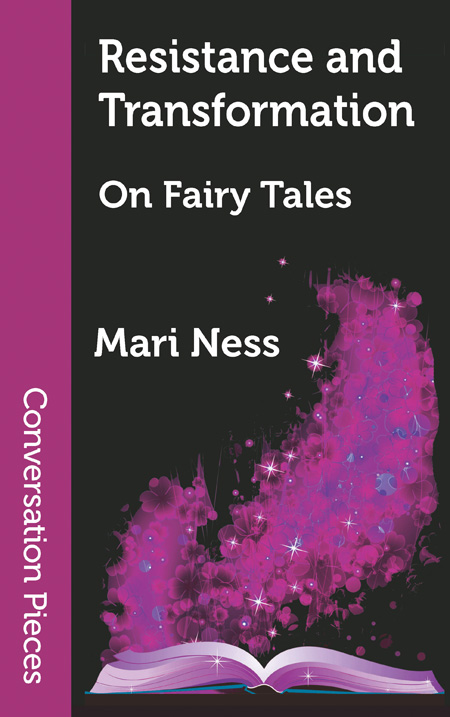 A group of French aristocrats, trapped by their culture and gender, wanted to speak out against the regime and the king. But they could not, for that king was Louis XIV.
And so they turned to fairy tales. In this collection of fourteen essays, Mari Ness explores the lives and tales of these remarkable writers who used fairy tales to subtly critique – and in a few cases, support – the absolutist rule of Louis XIV. They include the scandalous Henriette Julie de Murat, imprisoned for debauchery, and rumored to wear men's clothing; Charlotte-Rose de Caumont de la Force, imprisoned for writing impious poetry; and Madame d'Aulnoy, who spent years of her life in exile from her beloved country, but still insisted on contributing to French literature. Told with wit and humor, the essays help set beloved fairy tales into their historical and cultural context. A must read for fairy tale lovers and anyone interested in how words can be shaped into acts of resistance.
$12$10.00 (paperback)

$5.95 (e-book)

| | |
| --- | --- |
| EPUB | MOBI (Kindle) |
---
Cabinet of Wrath


by Tara Campbell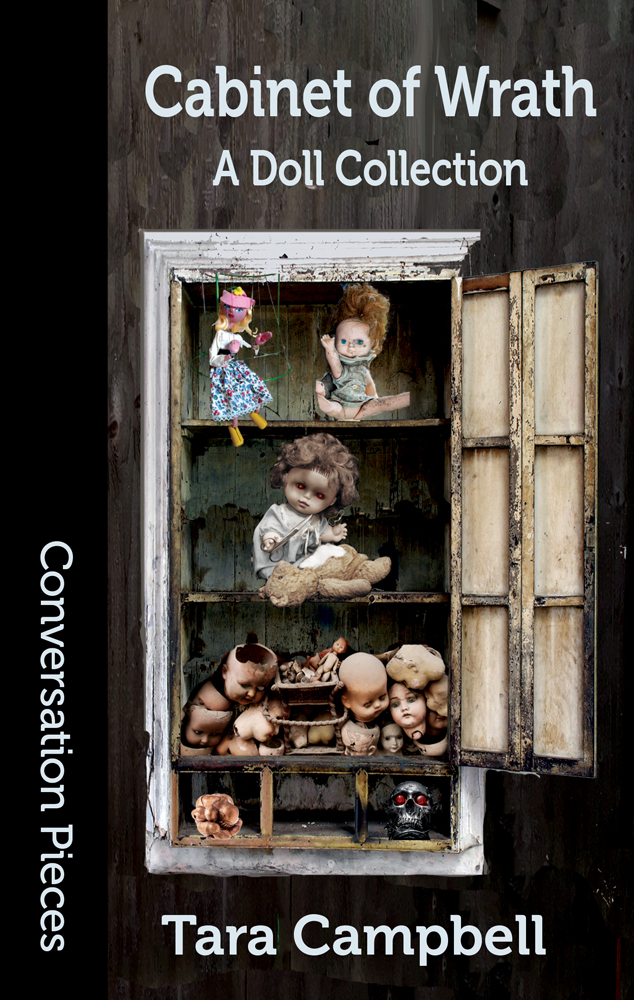 Deep in the recesses of childhood memory, your old playthings await. Listen: don't you hear them crying out for you? Come take a peek inside the Cabinet of Wrath to find out what really happens when toys go missing and the stark decision they must make if they ever want to go home again. Discover what doll heads really think about being separated from their bodies. Follow a skull-and-bones novelty ring as it assembles a full body for itself, bit by grisly bit, and learn how loving your doll too much can lead to grave consequences. Open the door to these fabulist tales of toys and vengeance for a playtime you'll never forget.


$12$10.00 (paperback)

$5.95 (e-book)

| | |
| --- | --- |
| EPUB | MOBI (Kindle) |
---
Climbing Lightly through Forests
edited by Lisa M. Bradley and R. B. Lemberg


Climbing Lightly Through Forests hosts multiple conversations: in this volume, poets respond to Ursula K. Le Guin, her work, or their own reactions to Le Guin or her work; editors Lemberg and Bradley put the poets in conversation with each other and with readers. Poets from around the world (including Greece, Spain, Trinidad and Tobago, Chile, the UK, Australia, Canada, and the United States) contribute perspectives that both honor and challenge Le Guin's legacy as a poet.


$18 (paperback)

$7.95 (e-book)

| | |
| --- | --- |
| EPUB | MOBI (Kindle) |
---
Damned Pretty Things
by Holly Wade Matter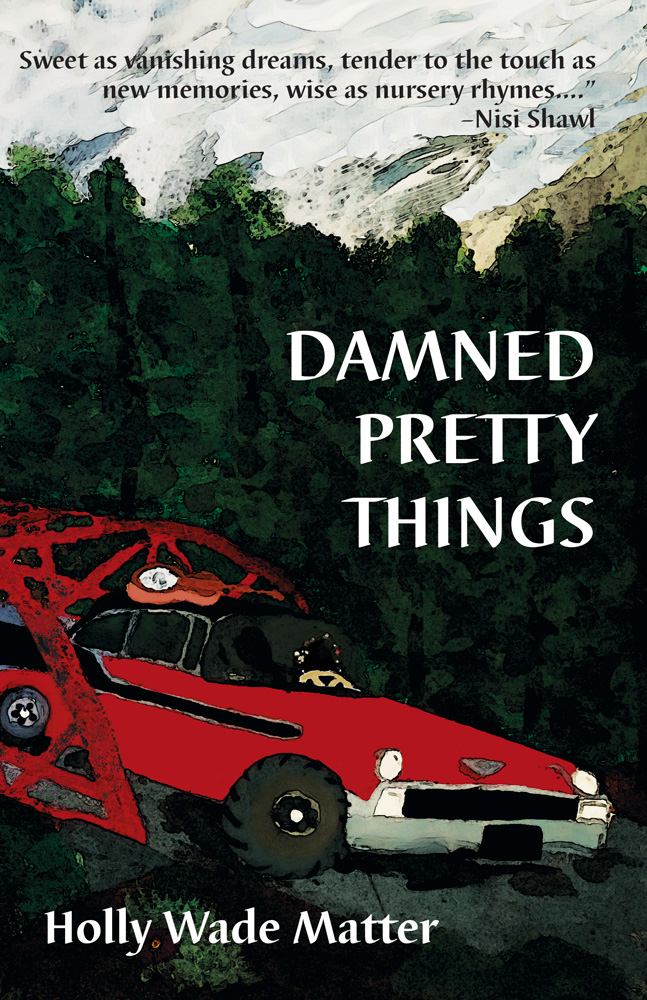 "Sweet as vanishing dreams, tender to the touch as new memories, wise as nursery rhymes, tasty as blueberry pancakes, Holly Wade Matter's Damned Pretty Things is a wondrous redemption tale of the triumph of love and friendship over pain and difference."
—Nisi Shawl, author of Everfair and Filter House


$19 (paperback)

$7.95 (e-book)

| | |
| --- | --- |
| EPUB | MOBI (Kindle) |
---
Raven Nothing
by Som Paris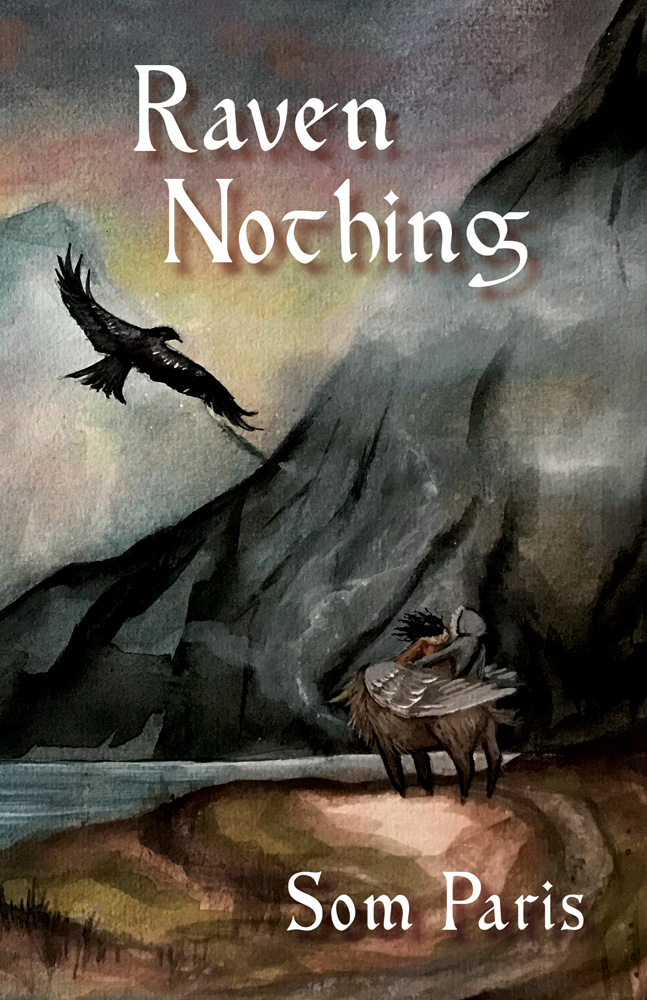 Raven Nothing is a portal story desperately needed for our times. Raven, the protagonist, is a "crossover" in more ways than one, and the novel reveals how these different crossings—with gender, space, and psychology—intersect. Urgent, poignant, and lyrical, Raven Nothing expands the possibilities of fantasy literature.
—Anya Johanna DeNiro, author of Tyrannia and Total Oblivion, More or Less


$20 (paperback)

$7.95 (e-book)

| | |
| --- | --- |
| EPUB | MOBI (Kindle) |
---