Midnight at the Organporium


by Tara Campbell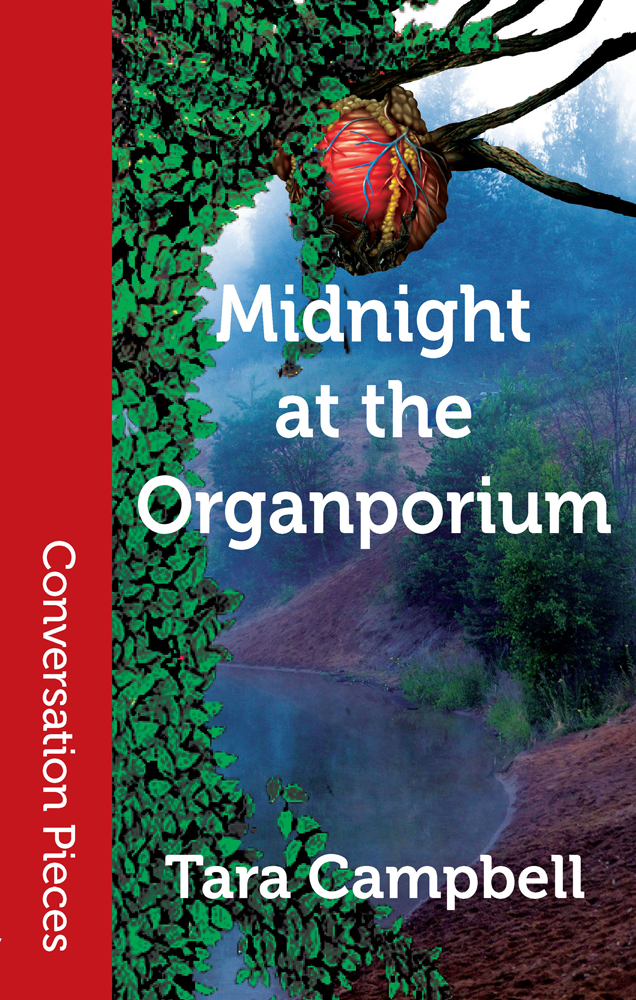 What do a homicidal houseplant, an enchanted office picnic, sentient fog, and the perfect piece of toast have in common? They're all part of the world of Midnight at the Organporium. At turns droll, wicked, and surreal, these tales cover topics from white flight, to the Princess and the Pea, to marriage in the afterlife. Visit Midnight at the Organporium for a dose of twisted obsession, covert complicity, and peculiar empowerment—and don't forget to pick up your spare heart while you're there.


$12$10.00 (paperback)

$5.95 (e-book)

| | |
| --- | --- |
| EPUB | MOBI (Kindle) |
---
The Green and Growing


by Erin K. Wagner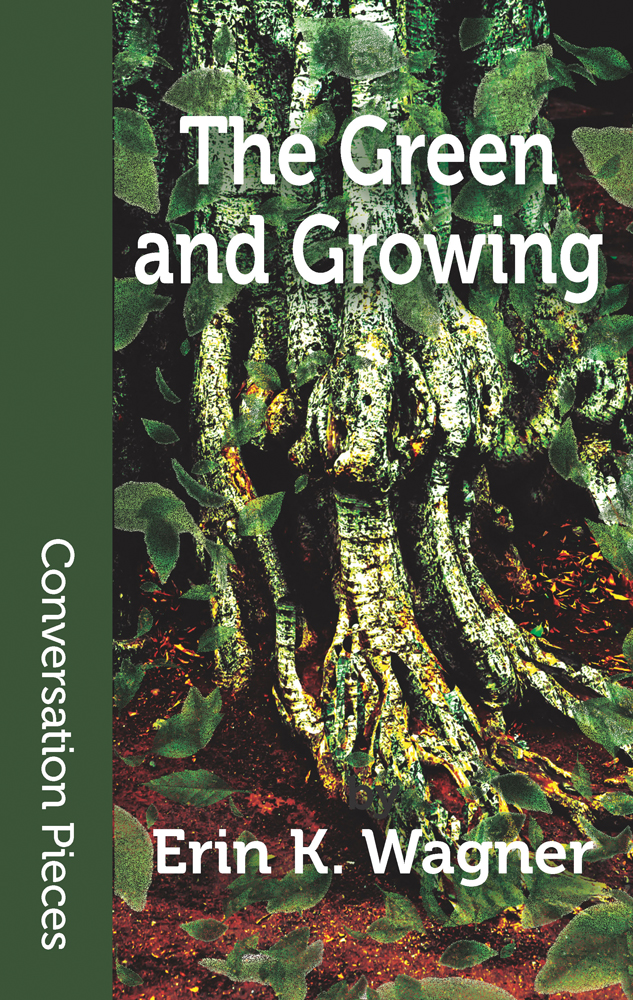 In this intriguing tale of the clash of two worlds and cultures, Miquita, one of the forty-two daughters of Commander Hritrar, is sent to the Ruburuii after their defeat at her father's hands. Hampered by diplomatic ettiquette and a thoroughly alien culture, Miquita struggles to understand the destruction her father has leveled against the cities and orchards that depend on a failing artificial intelligence. Can she help repair the terrible damage her father's forces have inflicted? Perhaps more importantly: should she?


$12$10.00 (paperback)

$5.95 (e-book)

| | |
| --- | --- |
| EPUB | MOBI (Kindle) |
---
People Change
by Gwynne Garfinkle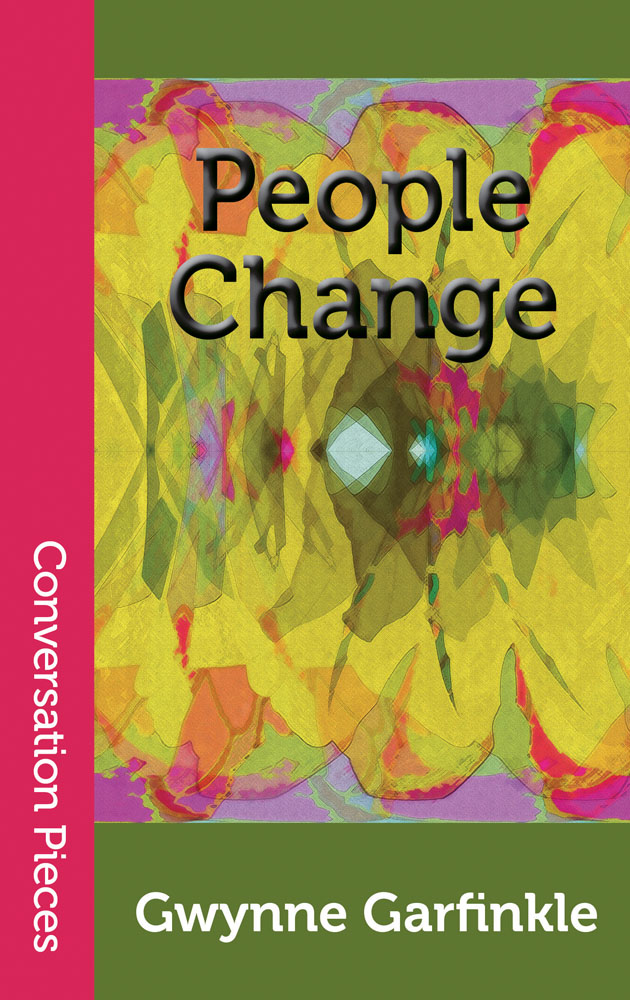 The stories and poems in People Change illuminate the personal and feminist concerns evoked by classic horror movies and other aspects of popular culture. Mining the implications of figures like the Bride of Frankenstein, Samantha Stephens, and the Stepford Wives, the book explores such themes as family and misogyny. At times horror merges with autobiography, as in "It's a Universal Picture." The women and girls in Gwynne Garfinkle's stories variously seek the gift of flight and the gift of friendship, real and imaginary.


$12$10.00 (paperback)

$5.95 (e-book)

| | |
| --- | --- |
| EPUB | MOBI (Kindle) |
---
The Adventure of the Dux Bellorum
by Cynthia Ward


Intelligence agent Lucy Harker receives the most dangerous assignment in the world—keeping Winston Churchill safe on the Western Front. Despite her unique abilities as Dracula's daughter, she loses Churchill to Kaiser Wilhelm's inhuman allies. If she's to recover Britain's greatest leader, Agent Harker must gain the aid of her Austrian lover, Countess Karnstein—better known as Carmilla. But the notorious vampire is keeping secrets that might doom the British Empire.


$12$10.00 (paperback)

$5.95 (e-book)

| | |
| --- | --- |
| EPUB | MOBI (Kindle) |
---
If Not Skin
by Toby MacNutt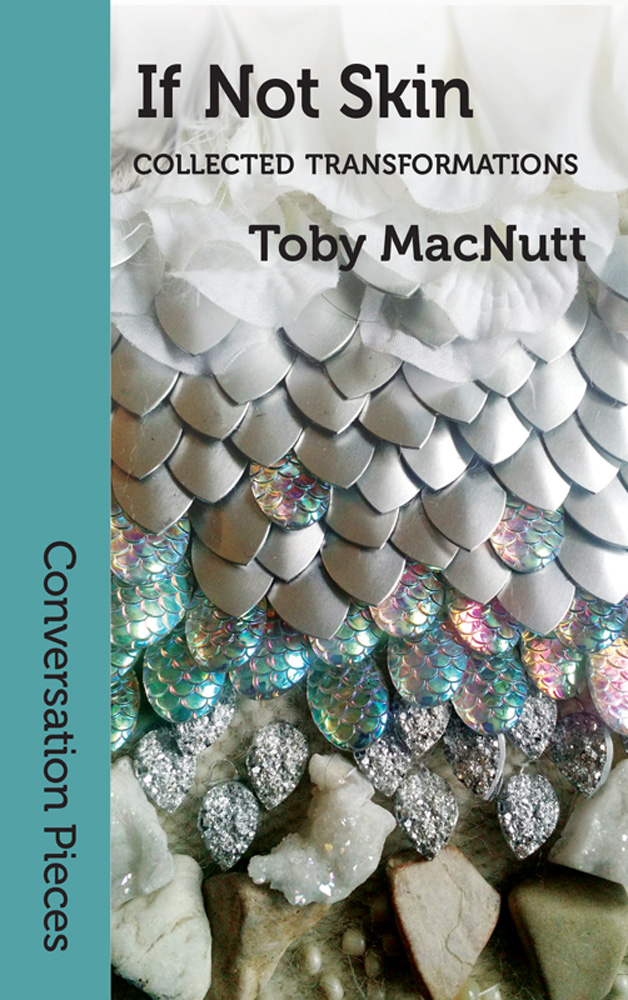 The pieces in If Not Skin are united by themes of embodiment—all that a body can be, all that can be a body, by magic, science, and experience. Not all bodies grant ease, but neither are all arduous bodies necessarily shaded with horror. Move through pain, pleasure, gender, freedom, age, and memory with every shapeshift, taking them in through richly textured, sense-heavy poetry and prose.


$12$10.00 (paperback)

$5.95 (e-book)

| | |
| --- | --- |
| EPUB | MOBI (Kindle) |
---
Everything is Made of Letters


bySofia Rhei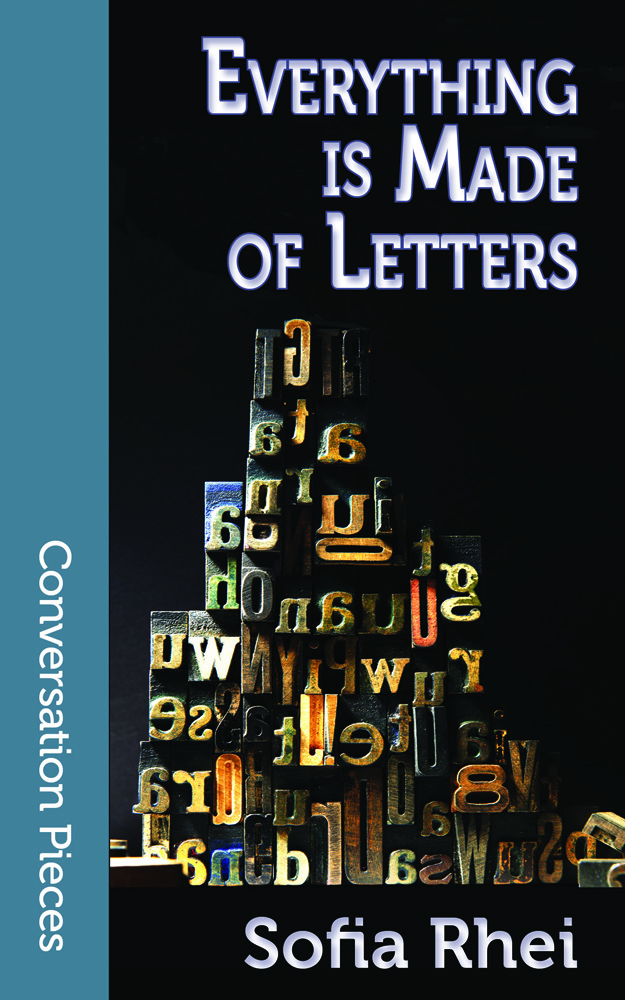 A man risks his life by carefully forging bibliographic references in a parallel Barcelona; at the Cyclotech, a woman strives to keep the storytelling different engine safe from ignorant hands that could get words lost; off-planet, an interpreter gives an account of her language learning process involving a realistic alien doll that claims to be a sentient being… Words boast a heavy, at times disturbing, weight of their own across these alternative realities in which language rules supreme, fleshed out by the mind of one of the most prolific writers in contemporary Spanish genre fiction.


$12$10.00 (paperback)

$5.95 (e-book)

| | |
| --- | --- |
| EPUB | MOBI (Kindle) |
---
Invocabulary


by Gemma Files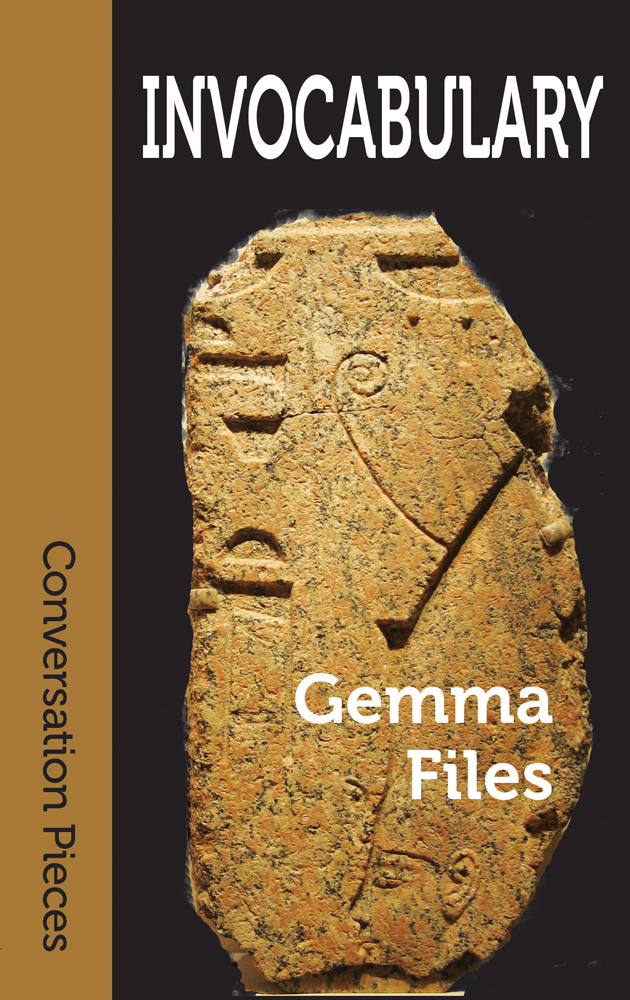 Myths and fairytales, monsters and magic, dead gods and forgotten goddesses—these are the subjects that most often inspire Gemma Files's third collection of speculative poetry. By running folk horror symbolism through the filter of contemporary language, she maps the shadow-side of fiction out with spells, curses, confessions and prayers in an effort to show how the stories we tell ourselves pull us headlong forward through history, illuminating all the most unsolvable central mysteries of human existence in words of both faith and fear.


$12$10.00 (paperback)

$5.95 (e-book)

| | |
| --- | --- |
| EPUB | MOBI (Kindle) |
---
The Breath of the Sun
by Isaac R. Fellman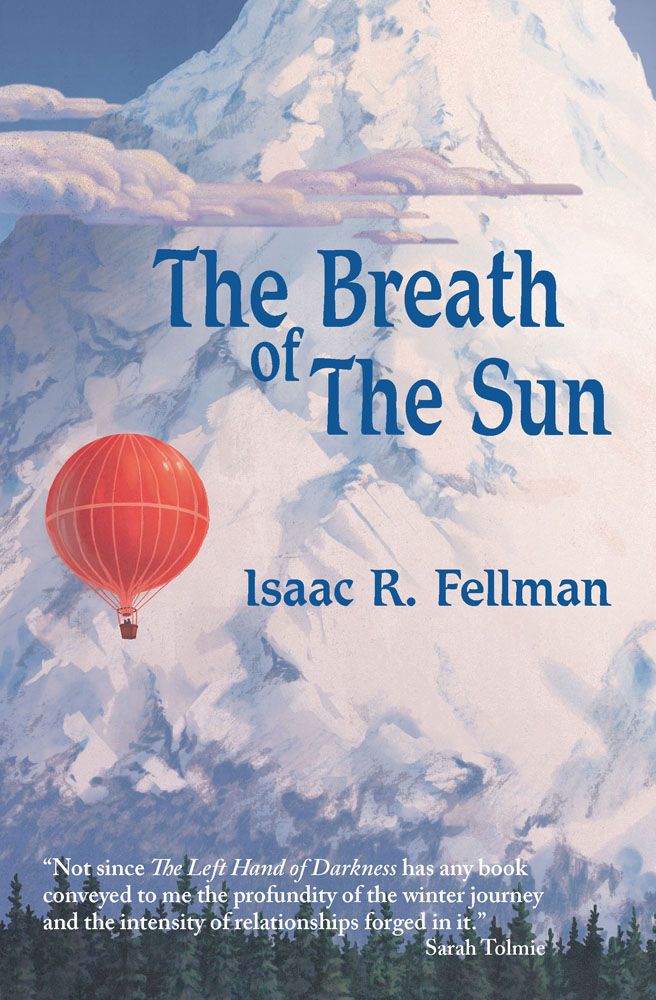 "Fellman's riveting debut melds prophecy, postcolonial politics, and mountaineering in a nuanced secondary-world fantasy....Fellman ably executes an ambitious structure and delivers an atmospheric, poetic, and occasionally wry and brutal story that moves with the gentle but unstoppable momentum of an iceberg. This is a compassionate and finely observed debut from an author to watch." (Starred Review)
—Publishers Weekly, July 30, 2018


$19 (paperback)

$7.95 (e-book)

| | |
| --- | --- |
| EPUB | MOBI (Kindle) |
---
Feed Me the Bones of Our Saints
by Alex Dally MacFarlane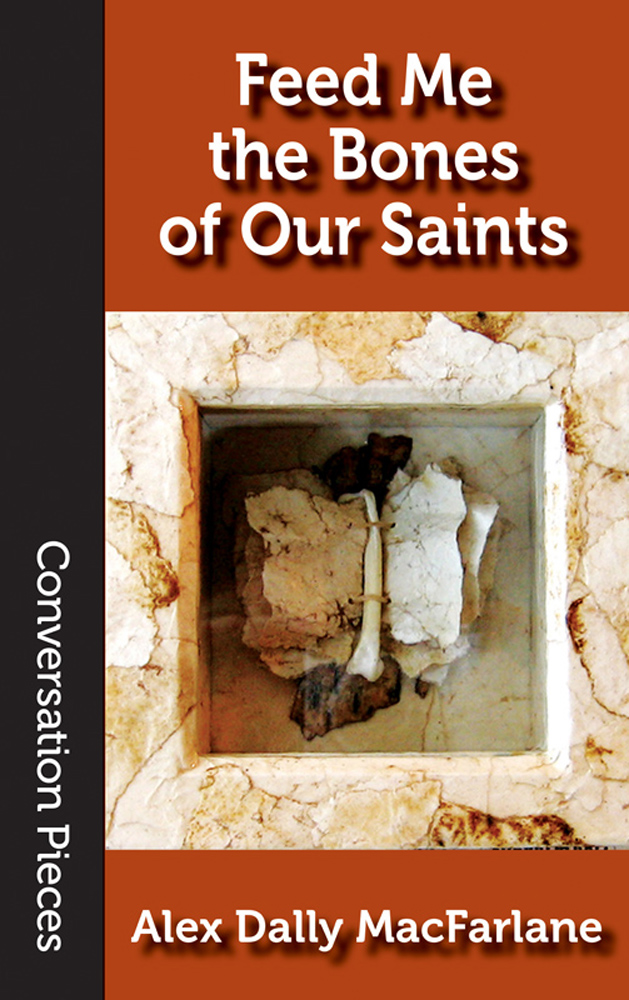 Foxes run through these stories, in various guises. They make memories, turn history into truth or toss it aside—but they're as susceptible as we are to being forgotten...


$12$10.00 (paperback)

$5.95 (e-book)

| | |
| --- | --- |
| EPUB | MOBI (Kindle) |
---
Chercher La Femme
by L. Timmel Duchamp


Duchamp makes abundant challenges to gender norms and raises questions of what constitutes alienness, and the novel's humanistic approach and unwavering commitment to Julia's frank introspection go beautifully with a precisely detailed world. This thoughtful tale bears rereading and contemplation.
— Publishers Weekly


$19 (paperback)

$7.95 (e-book)

| | |
| --- | --- |
| EPUB | MOBI (Kindle) |
---
Ring of Swords
by Eleanor Arnason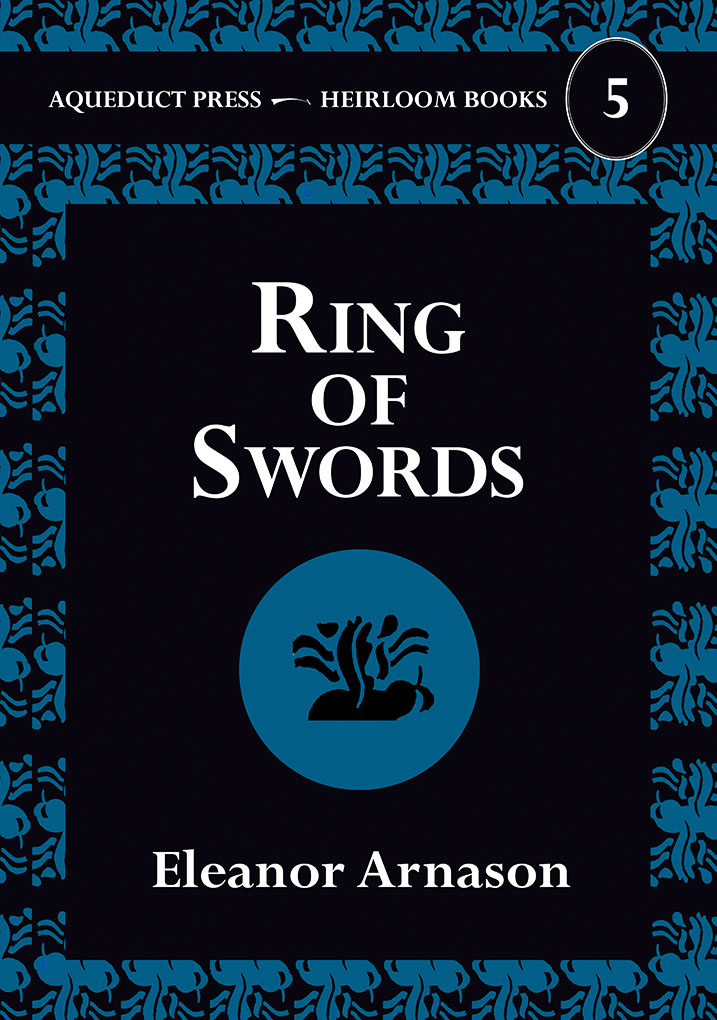 "The usual assumption," Ursula K. Le Guin notes in her new introduction to the novel, "is that if you threaten a war early in a novel, you'd better hurry up and get the bombs bursting in air. And they usually do. Novels that portray war as totally destructive and futile still focus on it—war is what they're about, war is central to them, just as it was central to the old epics that glorified heroes and battles. But a war not fought? What kind of subject is that?" Le Guin asks. Her answer? "It's a beautiful subject for a novel, and Ring of Swords is a beautiful novel."


$20 (paperback)

$7.95 (e-book)

| | |
| --- | --- |
| EPUB | MOBI (Kindle) |
---