Knife Witch


by Susan diRende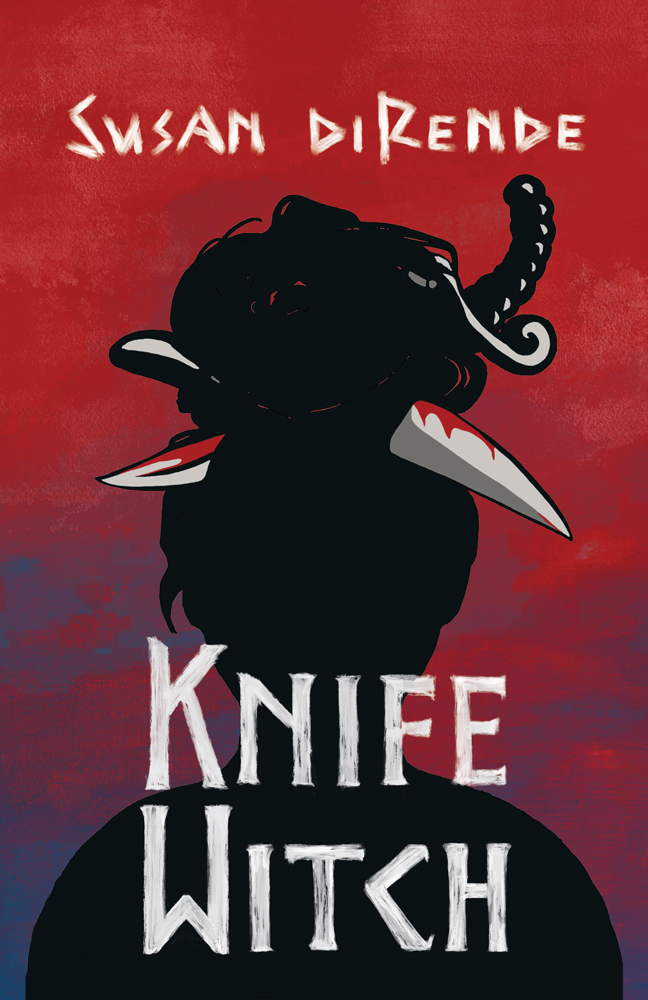 "You have to root for this sharp young woman with knives stashed in her hair as she outwits every power ranged against her, from small-town bullies and corrupt witch councils to far greater natural—and supernatural—entities."
—Lesley Wheeler, author of Unbecoming and Poetry's Possible Worlds


$18 (paperback)

$7.95 (e-book)

EPUB

MOBI
(unavailable)
---
Numinous Stones


by Holly Lyn Walrath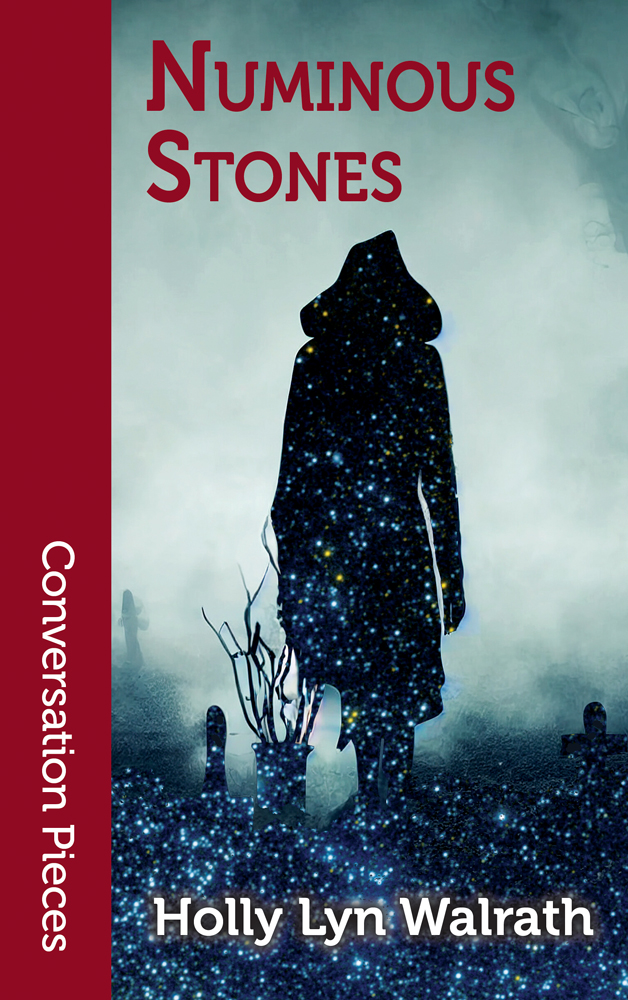 From Elgin Award winning author Holly Lyn Walrath, a haunting collection of poetry about grief and the sacred that digs deep beyond a fairytale world into the grave. Told in the circular pantoum form, Numinous Stones is a poetic graveyard littered with horror—from sentient scarecrows to silent skeletons to scorched sacred spaces. As each line repeats, new meaning gleams like bones unearthed in a shattered realm of monsters, dark forests, and dusty ghosts.


$12$10.00 (paperback)

$5.95 (e-book)

EPUB

MOBI
(unavailable)
---
To the Woman in the Pink Hat


by LaToya Jordan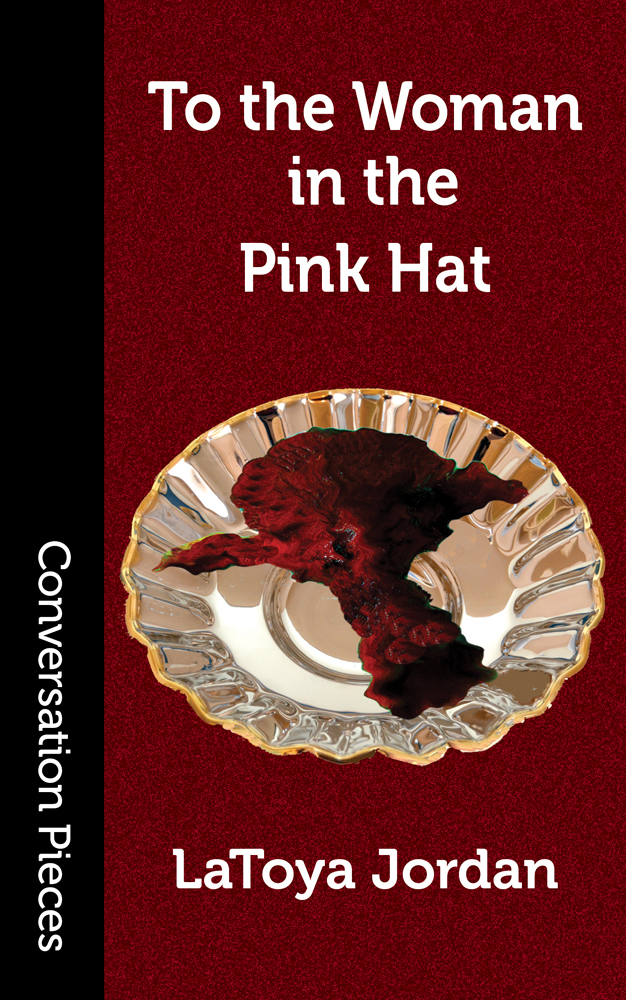 Jada Morris was the fierce and resilient leader of a social movement against the theft of young women's uteruses before she committed a violent crime. Now, in 2040, the 24-year-old is serving time at The Center for Future Leaders, an alternative to prison for young leaders who committed crimes as a response to gender-based violence. The Center supposedly provides training, education, therapy, and reduced sentences to the convicted in order to return them to their communities as leaders. But as Jada begins her therapy, she realizes all is not as it seems, and memory is thorny at best. Can she trust her android therapist and the terrifying path down which she's taking her? And what will she find at the other end?


$12$10.00 (paperback)

$5.95 (e-book)

EPUB

MOBI
(unavailable)
---
Our Fruiting Bodies


by Nisi Shawl


Our Fruiting Bodies collects stories of old growth and fresh decay, of stubborn rebirth and the faint but nonimaginary paths connecting life and nonlife. From the sharp, sweet confessional of their Peter Pan-inspired "Awfully Big Adventure," through the melting ambitextualities of "Just Us"—from the early, dizzy-eyed quest at the heart of "Looking for Lilith" through the newly unfurling tendrils that pierce the grounds of "I Being Young and Foolish," Nisi Shawl's search for the power of fiction's truth puts pure, precious gifts right here, right in your hands, ripe and ready for reading.


$19 (paperback)

$7.95 (e-book)

EPUB

MOBI
(unavailable)
---
Bilabials


by Cesi Davidson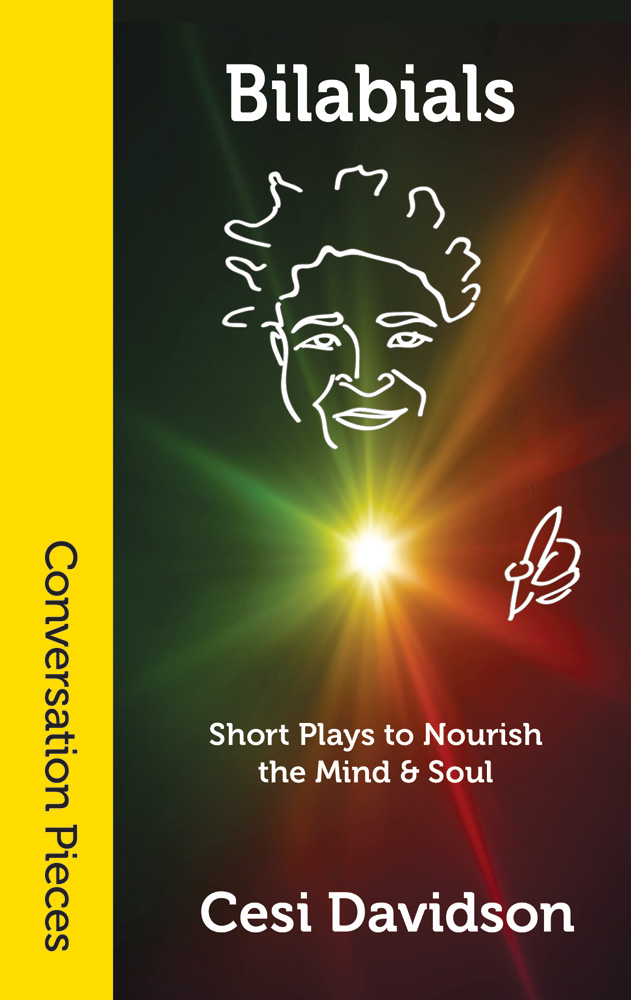 "Cesi Davidson has collected for us here a wondrous trip around, through, and within the heart. These short journeys into the emotions of those who love and those who do not add to our understanding of what love is and what love isn't. When you laugh, cry, and sigh with recognition, you will be reminded that you are not only a witness to, but also a participant in the emotional life of all those around you."
—Celeste Rita Baker, World Fantasy Award Winner, author of Back, Belly and Side


$12$10.00 (paperback)

$5.95 (e-book)

EPUB

MOBI
(unavailable)
---
Queering SF
by Ritch Calvin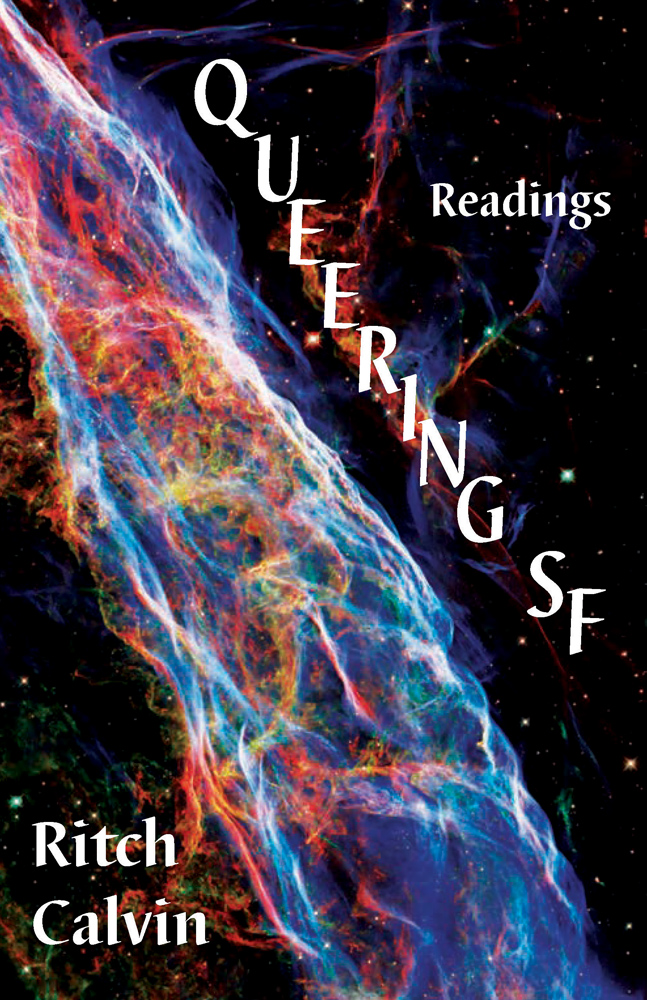 The essays contained in Queering SF provide an introduction to some of the shades of queer in SF writing. SF is not a monolith. Queer SF is not, either. Writers of queer SF approach it in a variety of ways, with a variety of end goals. The essays here aim to introduce readers to a wide range of writers and texts, some familiar, some unfamiliar. These essays demonstrate some of the ways in which queer SF pushes at the very generic norms of SF. The idea of SF, the characteristics of SF, the content of SF have all been shaped (a) in a particular place and time, and (b) in one's own reading experience. Many of these writers want to challenge what SF looks like and does.


$18 (paperback)

$7.95 (e-book)

| | |
| --- | --- |
| EPUB | MOBI |
---
News from Aqueduct Press
Aqueduct authors will be reading from their work at WisCon. These will include Susan diRende, Arrate Hidalgo, Nancy Jane Moore, Beth Plutchak, and L. Timmel Duchamp.
Our Fruiting Bodies by Nisi Shawl and Queering SF by Ritch Calvin are on Locus's Recommended Reading List
From Voyages Unreturning


by Deborah L. Davitt


From Voyages Unreturning tells the tale of a woman who sought escape from her own life. Skimming through time and space at light-speed, she comes to realize that she's left everything that she loved behind. She forges a bond with a living ship, and together, they dare to dream that life can be more than perpetual loss....


$12$10.00 (paperback)

$5.95 (e-book)

EPUB

MOBI
(unavailable)
---
Apollo Weeps


by Xian Mao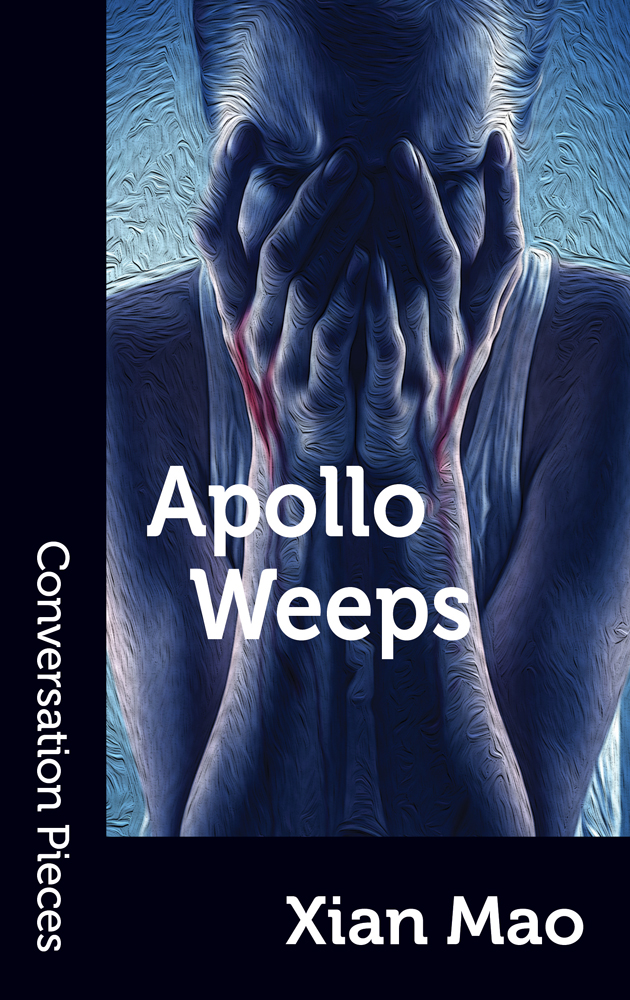 Apollo Weeps is a love letter to theater and the twisting plots of Stephen Sondheim musicals. It is a modern adaptation of The Phantom of the Opera, as well as a meditation on race in America: Owl, a transracial Chinese adoptee, uncovers a story about a Black actor in the Midwest and the generational trauma his descendants face.


$12$10.00 (paperback)

$5.95 (e-book)

EPUB

MOBI
(unavailable)
---
When Home, No Need to Cry


by Erin K. Wagner


Wagner collects 10 speculative shorts loosely connected by a quietly brooding aesthetic and themes of how humanity is changed by brushes with the supernatural or extraterrestrial.... Wagner's writing seats itself deeply in each individual narrator's perspective and explores the tension between individual agency and the undeniable pull of the strange. Readers are sure to be enthralled. —Publishers Weekely


$12$10.00 (paperback)

$5.95 (e-book)

EPUB

MOBI
(unavailable)
---
Forkpoints


by Sheila Finch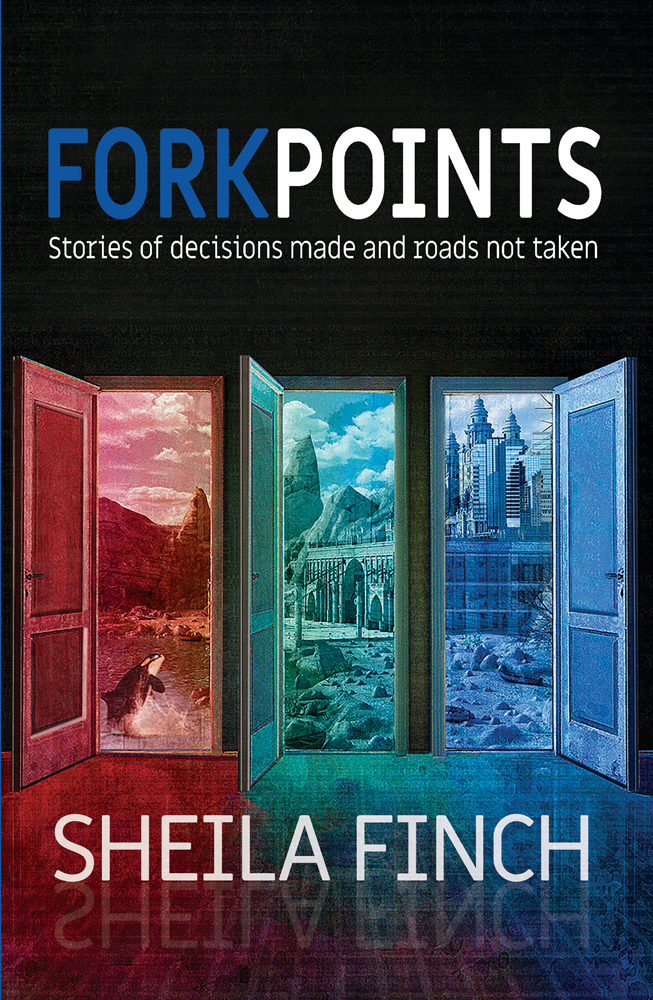 Nebula Award winner Finch (Reading the Bones) delivers an impressive, career-spanning collection celebrating the power a single decision holds to change the shape of the world. Some of the 12 stories focus in on those pivotal moments; the gripping "Not This Tide" leaps between the inexplicable supernatural experiences of a girl and her father in WWII England, and the year 2035, in which the now-elderly woman is a renowned world peace activist. Others place the fateful decision in the background and chart the consequences, like the wistful "The Old Man and C," which imagines a world where Albert Einstein followed his talent for violin instead of physics. Fans of Finch's Xenolinguist stories will enjoy encountering the author at her lyrical best in "Sequoia Dreams," about alien visitors who have a profound ecological message to convey, and "Czerny at Midnight," in which a marine biologist's autistic son communicates with an octopus through music...
—Publishers Weekly


$19 (paperback)

$7.95 (e-book)

| | |
| --- | --- |
| EPUB | MOBI |
---
Cabinet of Wrath
by Tara Campbell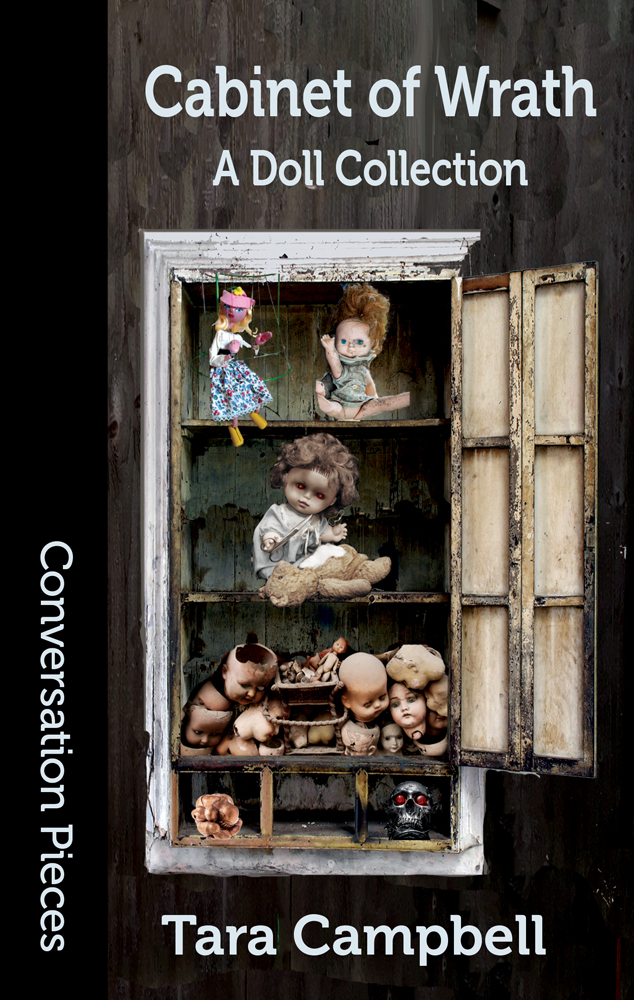 Deep in the recesses of childhood memory, your old playthings await. Listen: don't you hear them crying out for you? Come take a peek inside the Cabinet of Wrath to find out what really happens when toys go missing and the stark decision they must make if they ever want to go home again. Discover what doll heads really think about being separated from their bodies. Follow a skull-and-bones novelty ring as it assembles a full body for itself, bit by grisly bit, and learn how loving your doll too much can lead to grave consequences. Open the door to these fabulist tales of toys and vengeance for a playtime you'll never forget.


$12$10.00 (paperback)

$5.95 (e-book)

| | |
| --- | --- |
| EPUB | MOBI |
---
Can't Find My Way Home
by Gwynne Garfinkle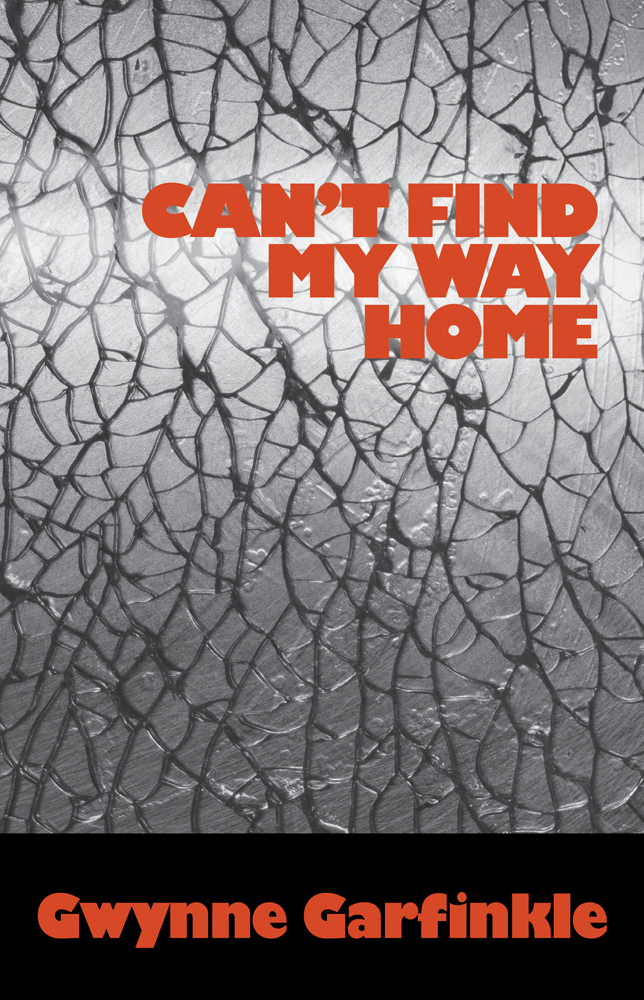 "Garfinkle catches exactly the passionate and reckless moods of the anti-Vietnam War movement among young people in those years, the deadly naiveté, delight in rebellion, and idealistic misunderstanding of where events just had to go from there…. Writing a really good ghost story is a lot harder than it looks. But Garfinkle pulls it off with élan and produces a wonderful story about lives unlived, for one reason or another, shifting perspectives, what (if anything) we owe our dead, and how we reflect each other, hold each other back, and provide the take-off for others' sprints into maturity."
—Suzy McKee Charnas, author of The Vampire Tapestry and The Holdfast Chronicles


$20 (paperback)

$7.95 (e-book)

| | |
| --- | --- |
| EPUB | MOBI |
---